May 6, 2021
The Top Five Most Expensive Antique Engines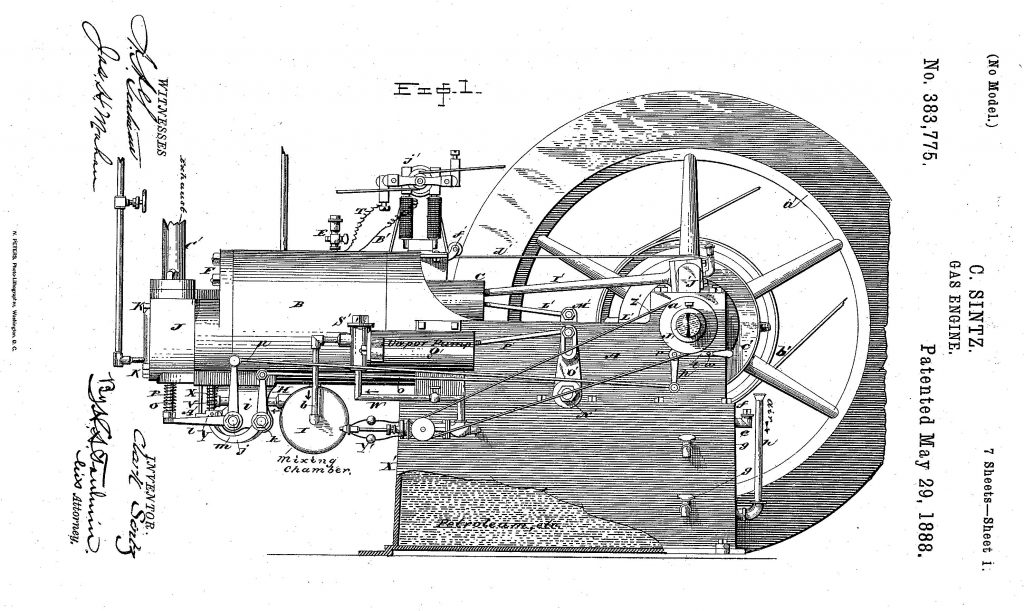 The internal combustion engine had its beginning around 1860 when Lenoir created the first commercially successful model. What we know as the first modern internal combustion engine was created by Nicolaus Otto in 1876. 
Over the next decades thousands of manufacturers tried to break into the engine market. The results were mixed with some rather unique and complicated designs. Many of these early engines had elaborate mechanical moving parts. These early engines are highly sought after by collectors with a few selling for six figures at auction. We've put together our top five most expensive antique engines to sell at auction. 
#5  – Gemmer 3 Horsepower Engine Sold For $79,800 US dollars.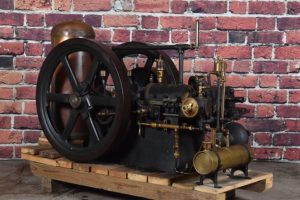 This 1904 Gemmer is rated at about 3 horsepower and is the only one known to exist. The company was founded by George Gemmer who quit working at the Pierce Engine Company of Racine Wisconsin to start his own business. The Gemmer engines were built in Marion, Indiana starting around 1903.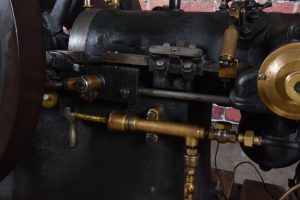 The first were inverted vertical engines and later the company added a horizontal engine like this Gemmer.  A 1903 price list shows that a 3 horsepower horizontal Gemmer would have cost you $170.00 US dollars or about $5,100.00 US dollars today.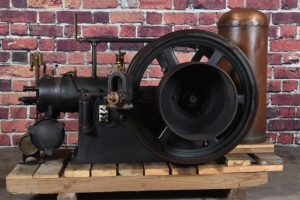 This Gemmer is a beautiful original engine with copper water tank, unique brass fuel tank with level indicator and Wizard friction drive generator. The flywheels are 30 inches in diameter with a 16 inch belt pulley.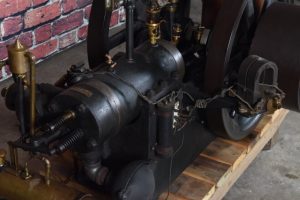 This engine was owned by Kenny and Wendy Wolf of Peru, Indiana and sold at auction in 2019 with Aumann Vintage Power. See the full listing at, https://bit.ly/3aNqTT3
#4 – Early 1900s Five Horsepower Portable Springfield Engine Sold For $194,250 US dollars.
At the top of most antique engine collectors wish list in the Type A engine built by the Springfield Gas Engine Company of Springfield, Ohio. The reason why is realized the moment you lay eyes on it, as the engine design is among the most unusual ever built.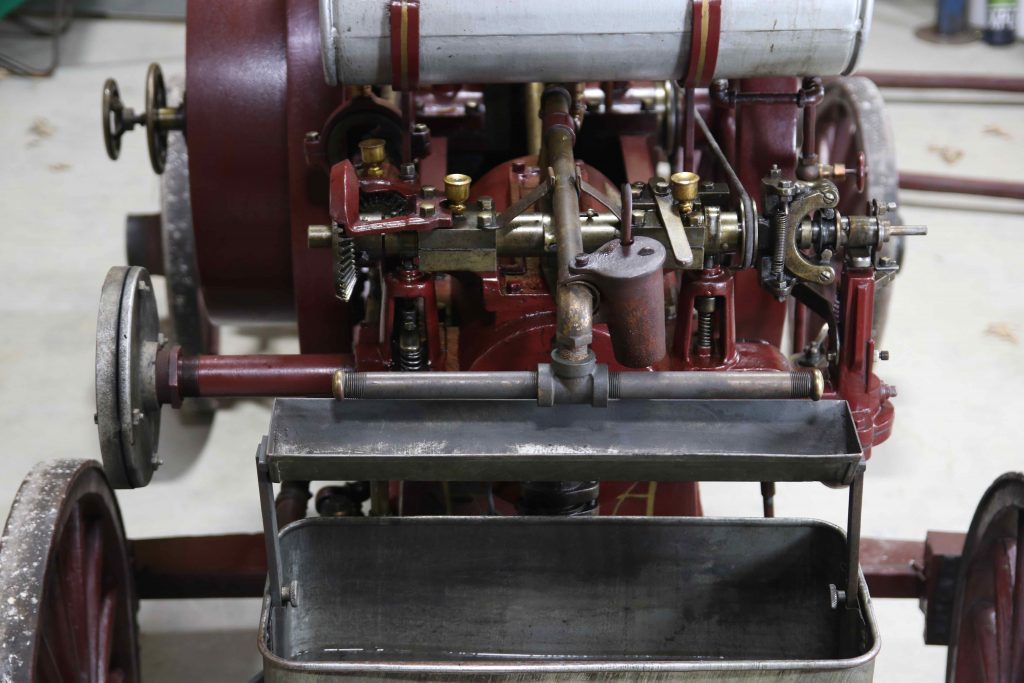 The Springfield Gas Engine Company was incorporated by Peter Coffield and C.H. Paxson in 1890, both engineers holding several patents. These Type A engines were produced for only a few years starting in about 1900. They were available in a variety of horsepower from 1 to 40.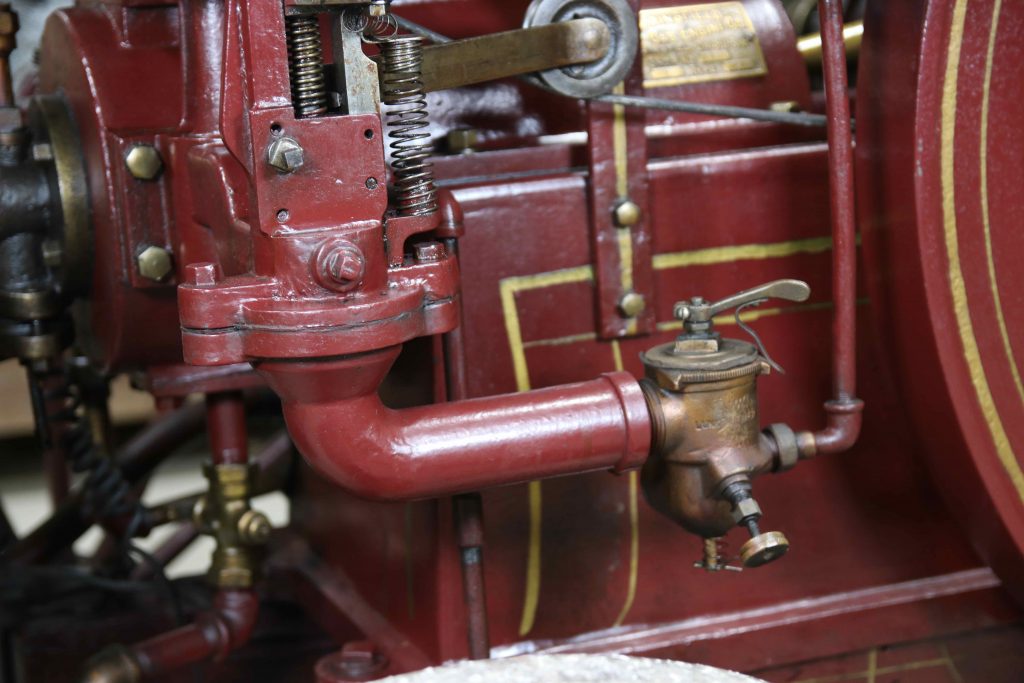 The Type A engines that remain today are mostly the smaller horsepower models. This engine spent its working years on a Pennsylvania Farm. From its excellent condition it was evident the engine was a valued possession of its owner.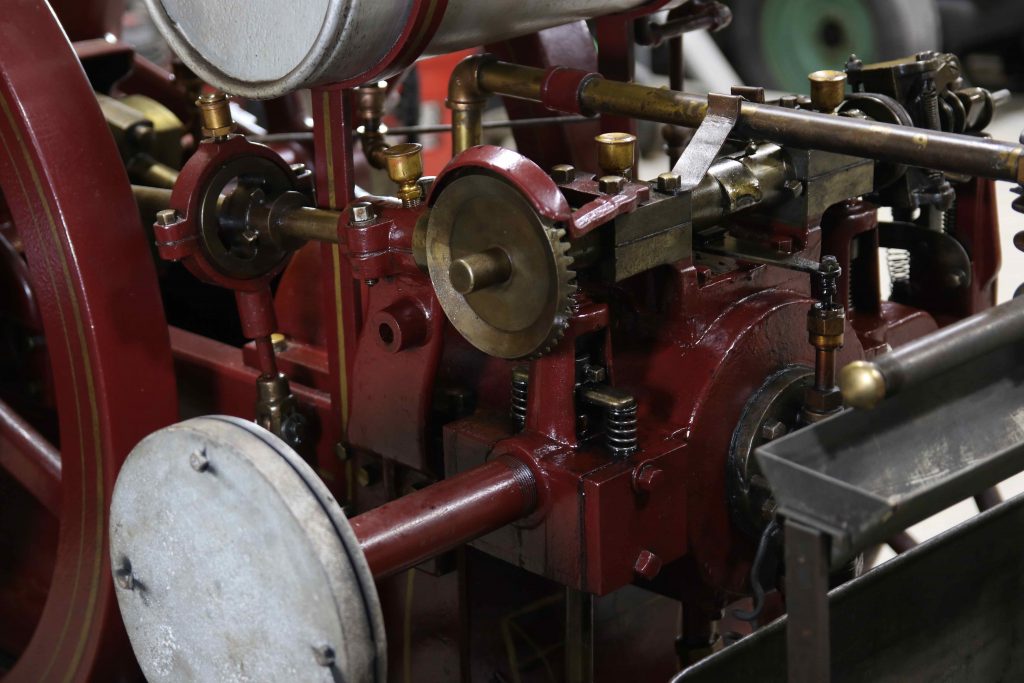 On this engine is found the unique features that make Springfield among the most uncommon of all engines constructed in the 1890 to 1900 time frame. One feature is the side shaft being located on top of the crankshaft driven by a set of one to one helical gears with a set of 2 to 1 bevel gears on the opposite end of the shaft. This is unlike any other engine built. The over cylinder cams drive both the exhaust and intake valves.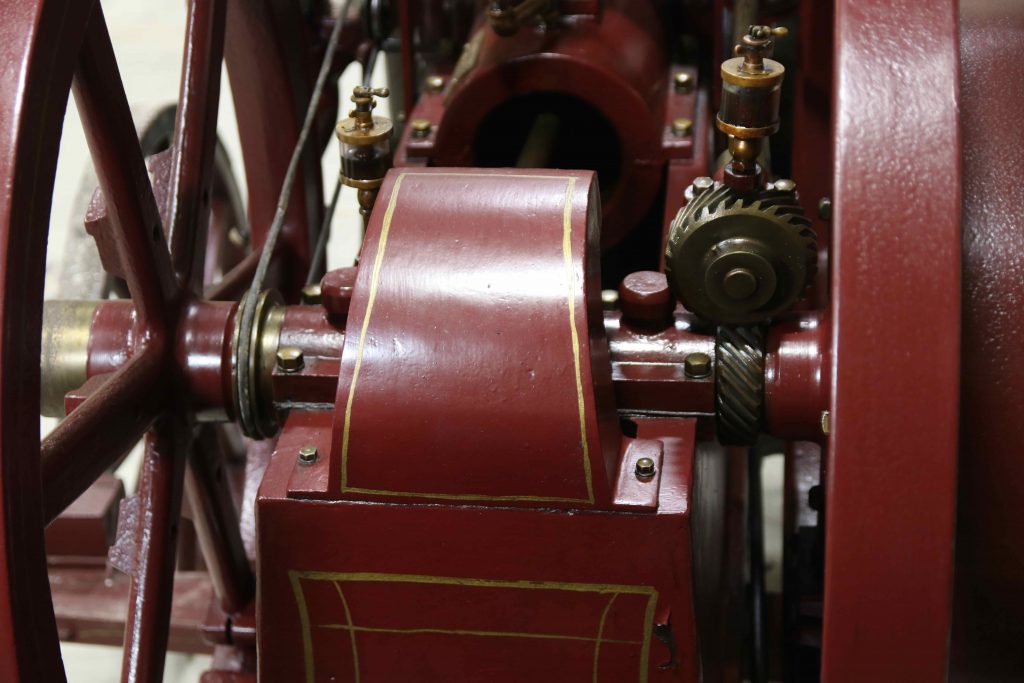 The belt driven governor, with the drive coming directly from the crankshaft, is also only found on Springfield's and gives it the unique governor sound when running. The engine was re-painted sometime in the 1970s and has held up over the years. Engines such as this are nearly always sold in closed private sales with little chance to purchase such an item.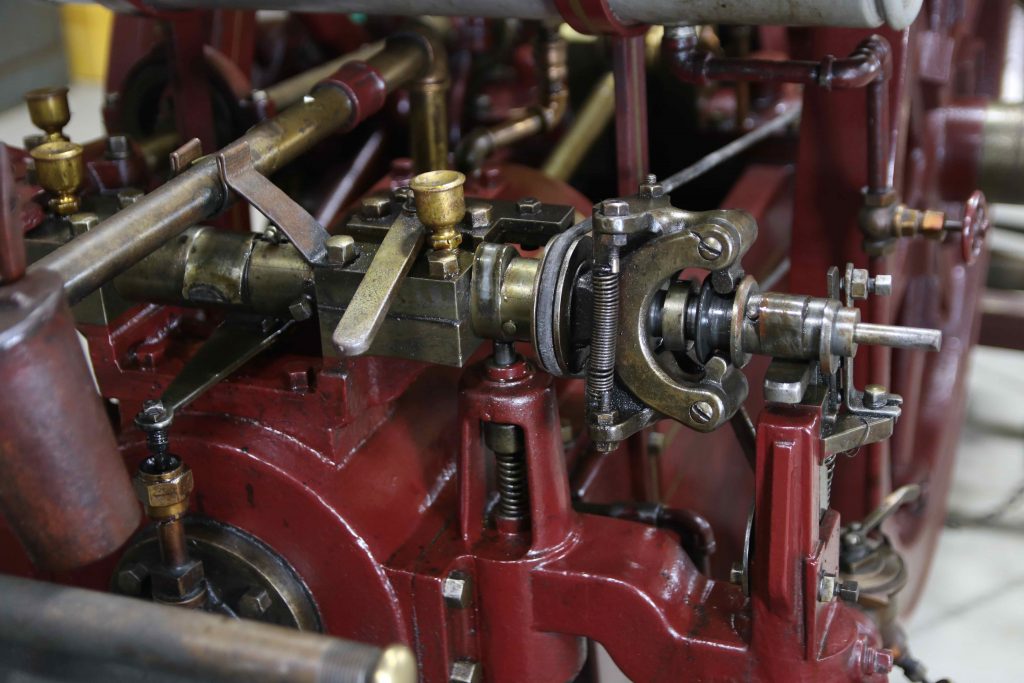 This Springfield sold at the 2021 Annual Pre-30 Auction conducted by Aumann Vintage Power. Follow this link, https://bit.ly/3sU8wC8 to see the catalog listing.
#3 – Pre-1895 8 Horsepower Golden Gate Engine Sold For $215,250 US dollars.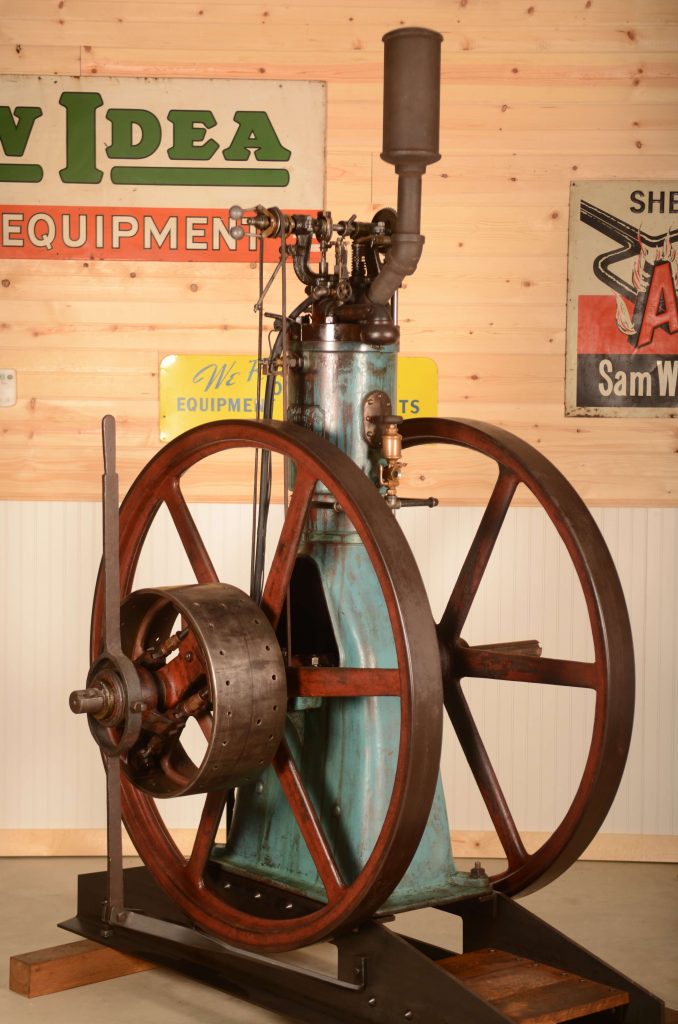 The Golden Gate engine was built by Adam Schilling & Sons of Francisco. Only the earliest examples of these engines carry the "Golden Gate" name. There are only around 10 examples of these early 1900s engines still known to exist.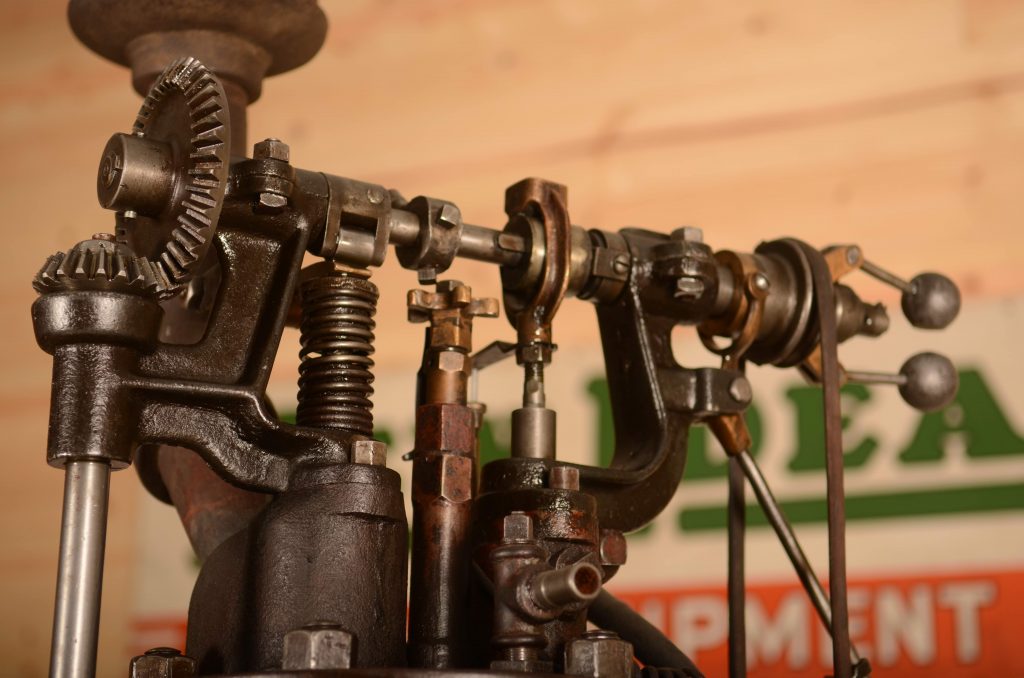 In a 1894 ad from Industry Magazine, the company stated, 
"The Golden Gate Gas Engine is not a new comer, but has not been advertised in the papers as some others, but if you are in need of a Gas Engine, just ask anyone who ever had anything to do with them, and they will tell you: Get The Golden Gate."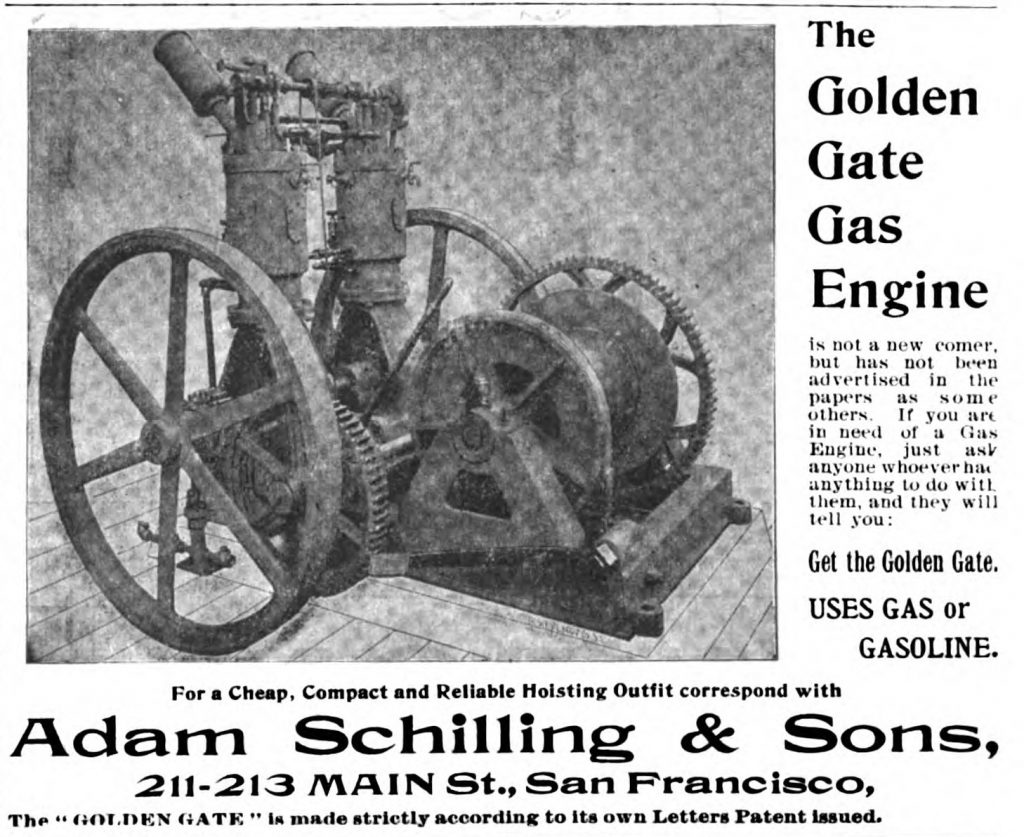 This example is believed to be from before 1895. It's an 8hp model making it the largest known Schillings built Golden Gate engine. Some of the unique features include a vertical side shaft, an overhead cam and a flyball governor. The engine has the original 'pepper shaker' style intake and also has its original muffler, which is the only example known.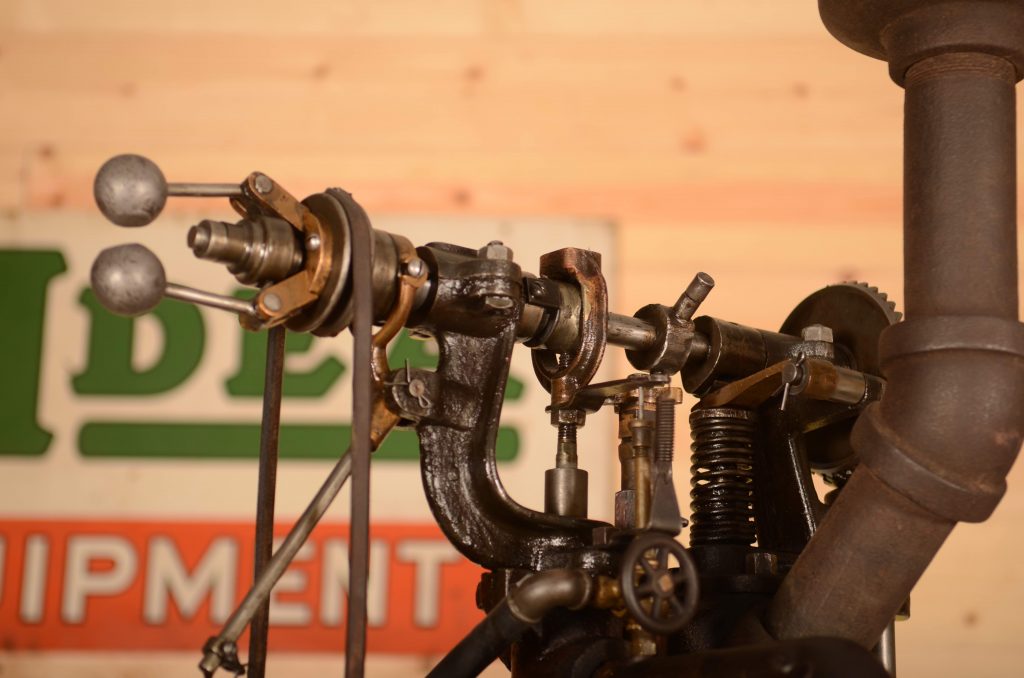 The original condition of the engine is a thing to be revered. It is a quasi life experience to watch this engine work! It runs wonderfully and has so many moving parts you might think it was designed by Rube Goldberg instead of Carl Hirsch.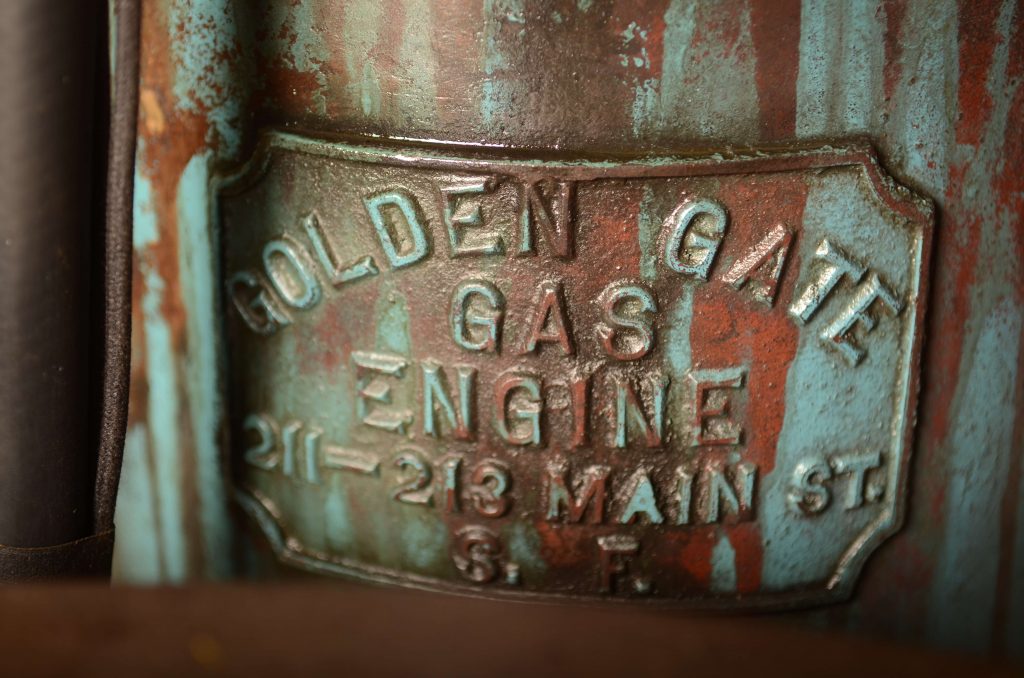 This extremely rare engine has been placed on a beautiful base and is currently setup to run on propane. These were one of the few California built engines and many stay in collections on the west coast.
This engine sold on the 2017 pre-30 auction conducted by Aumann Vintage Power. Follow this link https://bit.ly/2PTEscl to see the full listing.
#2 – 1880 Lenoir Four-Stroke Engine Sold For €209,000 Euros Or About $250,106 US dollars.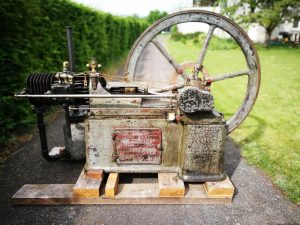 This Lenoir engine is truly a piece of history. It is a unique example of an 1880-1885 Moteur Lenoir gas engine in very complete and unprecedented condition.  Jean J. Lenoir was a Belgian-French engineer who developed one of the first internal combustion engines in 1858 and known as one of the first commercially successful engines.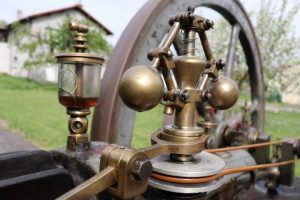 In 1859, Lenoir developed an engine that burned a mixture of coal gas and air which was ignited by a "jumping spark" ignition system. He patented this in 1860. This engine was converted from a steam engine and wasn't very efficient. Lenoir also tried building automobiles in the early 1860, but later sold his patents to focus on building motorboats.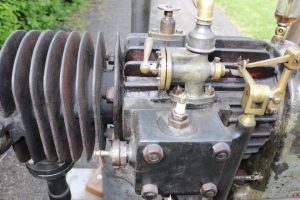 Most of the engine Lenoir built were stationary engines which ranged in horsepower from 6 to 20. His engines quote "proved to be rough and noisy after prolonged use", which limited their success. It's believed that less than 500 Lenior engines were built and its unknown how many still exist in operating condition. With the release of  Nicolaus Otto's improved internal combustion engine in the 1880s it rendered the Lenior engines obsolete. 
This engine is an early second generation model and is the only known of its kind. It is in original condition and even has the period correct style Ruhmkorff ignition coil and leather belting. It shows very few signs of hard labor in its lifetime. This Lenior operated in a lemonade factory in a town in France called Montlucon. After the factory closed, it was never used for any other purpose and was well kept by original owners until the current owner rescued it from it's resting place.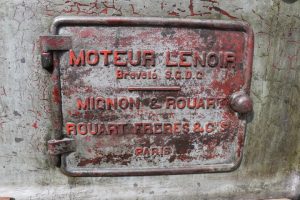 It has a lovely, original patina with a new governor pulley made to replace the damaged one. Dimensions of the engine are 1.55 meters high by 1.00 meter wide by 2.40 meters long and has a 1.5 meter flywheel. This engine was sold on the 2018 Museum Quality Gas Engine Auction conducted by Aumann Vintage Power. Follow this link, https://bit.ly/3tWvycS to see the full catalog listing.



#1 – 1888 Crossley-Otto Slide-Valve 2 Horsepower Engine With Piano Base Sold For $336,000 US dollars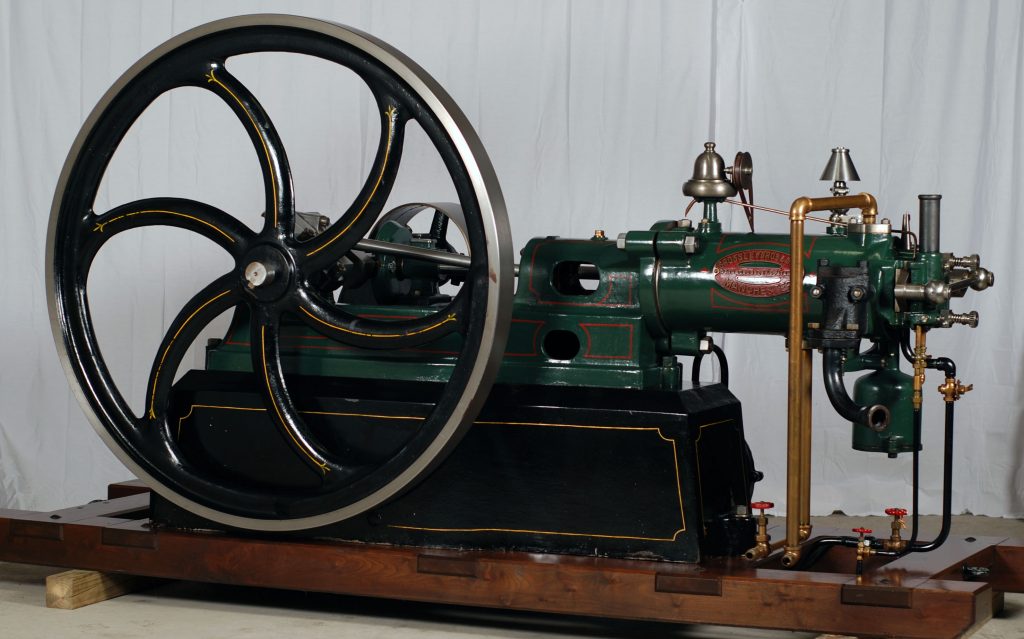 By far the hardest early engines to find have the slide valve design. These engines get their name from a steel plate that slides back and forth on the front of the cylinder head.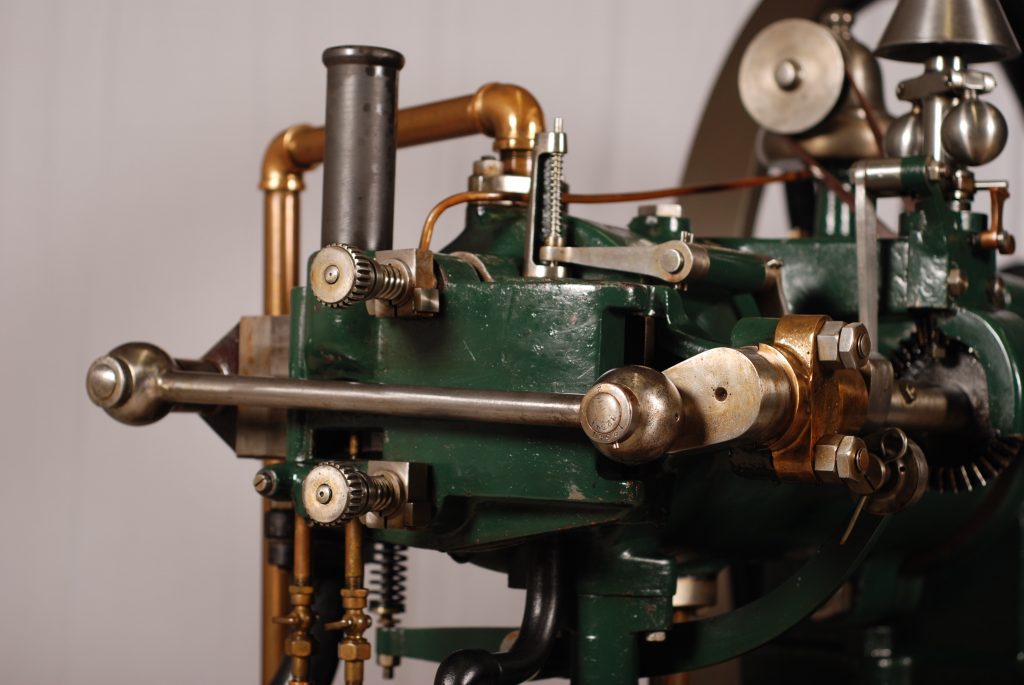 The engine has a constant flame created by a hot tube on the cylinder head. As this plate moves it creates an opening and the flame is sucked through a port into the combustion chamber. This ignites the gas and propels the piston backward. These early engines were very inefficient due to their low compression. Don't let its size fool you, this 1888 Crossley-Otto engine is just 2 horsepower.
With its 1876 patent of the 4-cycle engine design, Otto now set the future of engine production for the rest of the world. As a licensee of the original Otto Langen Atmospheric Engine, Crossley quickly turned its attention to manufacture the more efficient and revolutionary Otto Cycle design and became the sole licensee for England and all of its territories.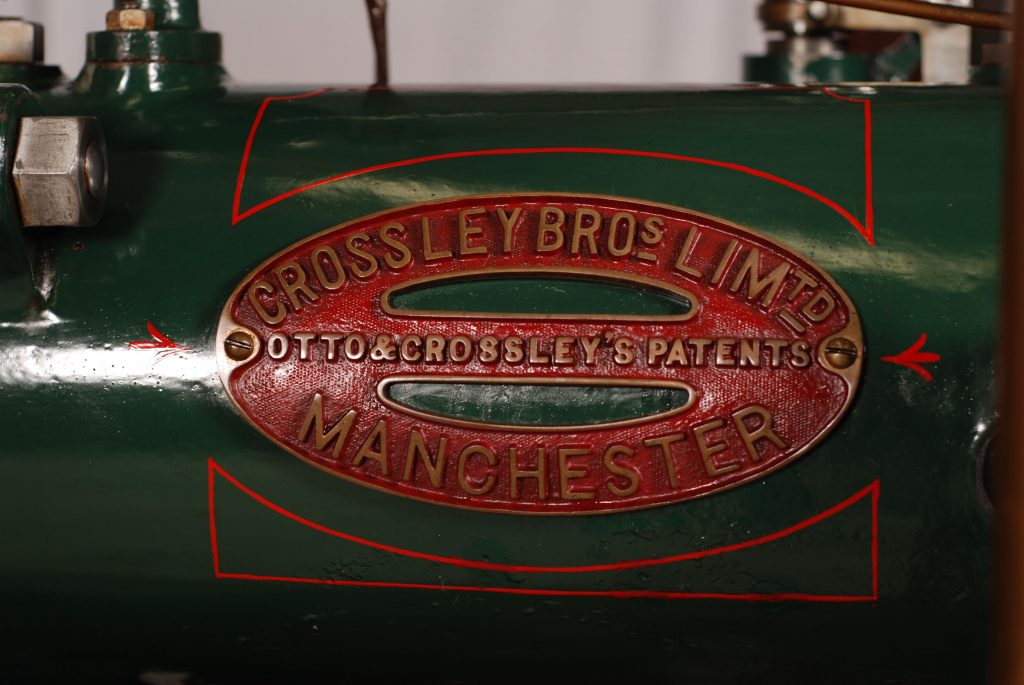 This Crossley-Otto with serial number 12347 was manufactured in June of 1888 and sold new to G. Hathway of Chippenham, England. It  features high quality construction with bright finished surfaces and with the unique "Grand Piano Base" style that is distinctive to Crossley engines of this horse power. Originally running on town illuminating gas, this Crossley-Otto has a fully machined vertical fly ball governor, belt driven oiler, cross-head connecting rod design and bevel side shaft gears.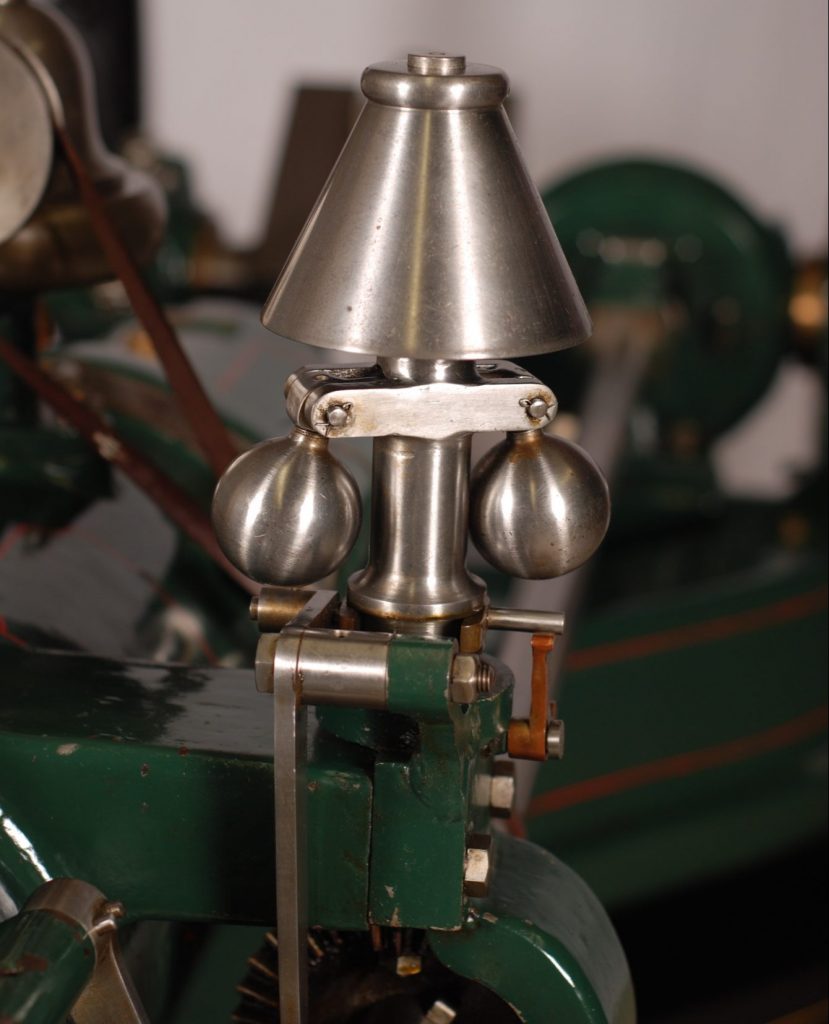 This Crossley Engine is one of the oldest operational 4-cycle engines existing in the world today and one of few in private ownership.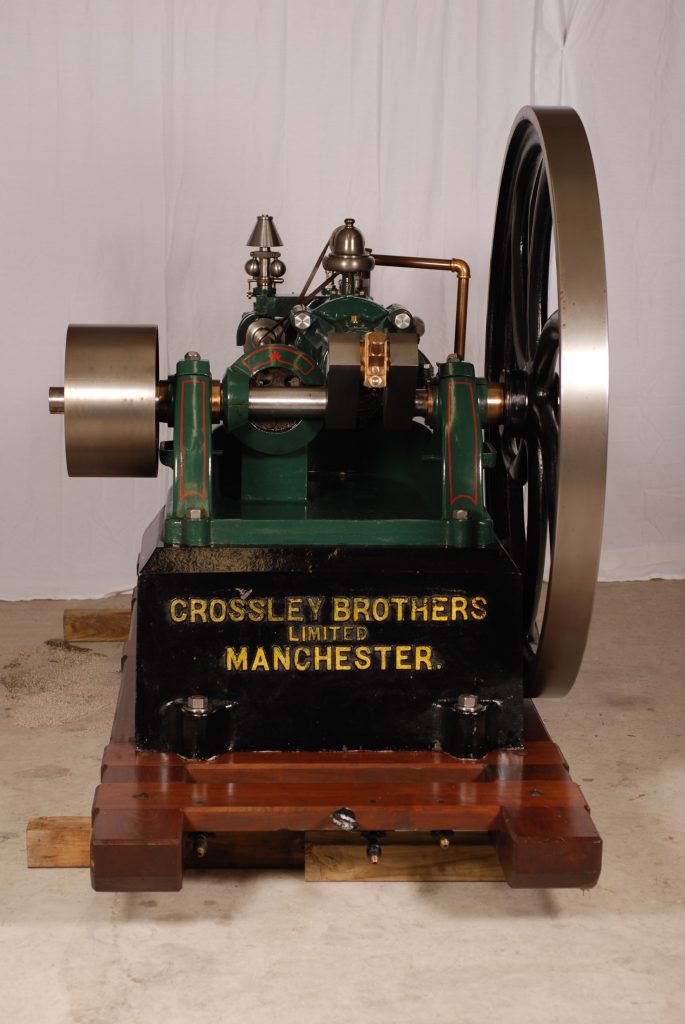 The engine was purchased in England circa 1987 and then sold to a collector in Warren, Ohio where it had a complete restoration.
The engine was sold to Peter Knight of Pennsylvania who sold it in 2012 on the Lake Side Tractor & Engine Collection Auction. Follow this link https://bit.ly/3b8FPvb to see the auction listing.
So what do you think of these engine prices? Tell us in the comments.
Story by Dan Boomgarden