March 3, 2021
One Of The Hardest To Find Early Huber Tractors!
When it comes to Huber tractors there are two models at the top of every collectors list, the two-cylinder opposed with a Sintz-Wallin engine and the larger 30-60 with a four-cylinder, "Garver Type" engine. Only a handful of these two different styles are still known to exist.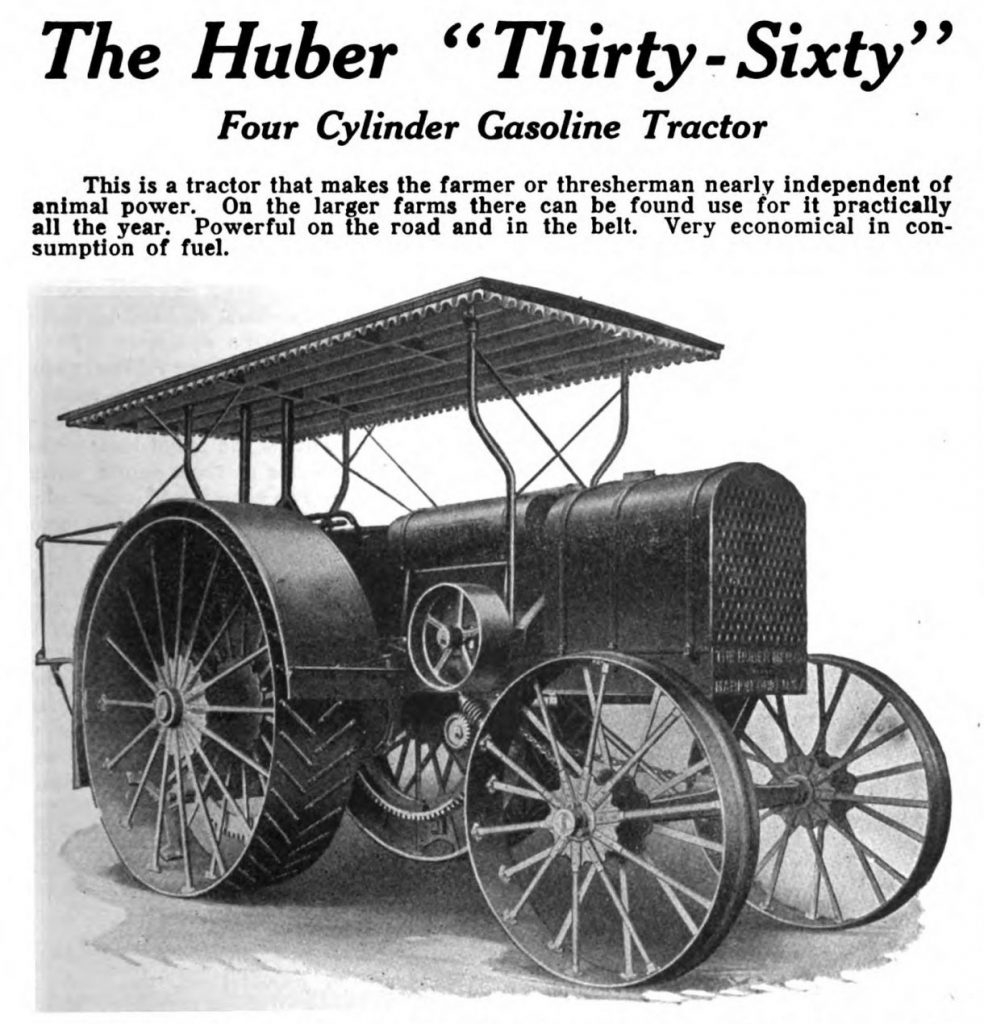 Collectors will have the chance to own one of these two-cylinder Hubers, when a 1916 Huber 15-30 sells on the upcoming 2021 Annual Pre-30 Auction conducted by Aumann Auctions. Only two complete Huber 15-30 tractors are still known to exist. The only other complete 15-30 tractor was owned by Jim Erdle of Canandaigua, New York. The tractor was later purchased and now resides in the Double D Living History Farm in Roxbury, Connecticut.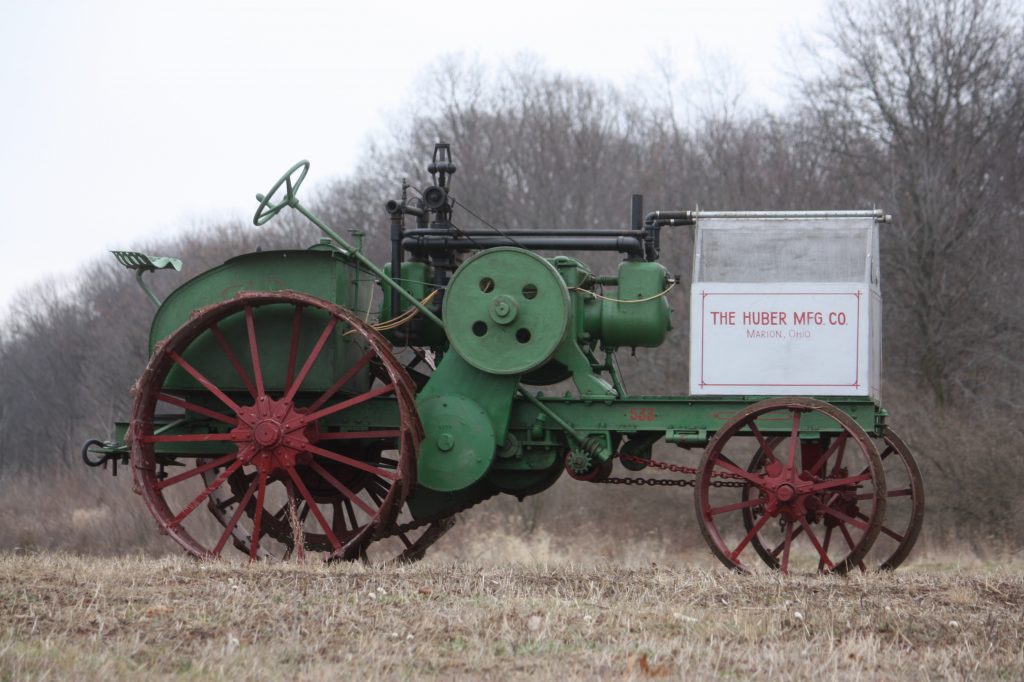 The Huber Company introduced its line of steam traction engines in 1875. For the next 40 years Huber produced this popular and successful engine line. In 1898 Huber saw the coming demand for gas engine powered tractors, and built 30 gas traction engines. This short venture was unsuccessful, so Huber stopped production to continue with their successful steam traction line.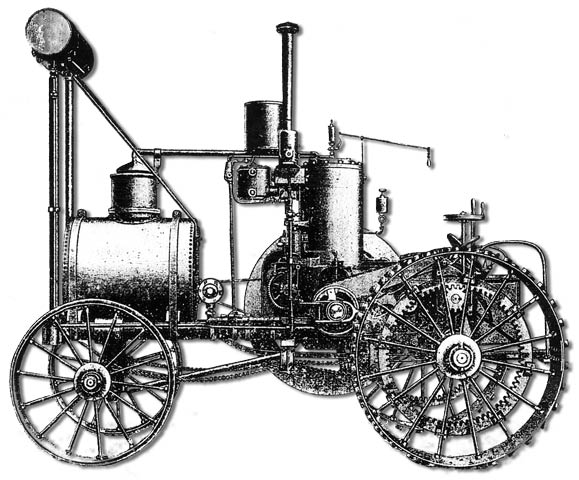 It was not until 1911 that Huber got back into the gas tractor market. Their new tractors were called the "Farmers' Tractor." These were powered by a two-cylinder opposed engine rated at 12 horsepower on the drawbar and 20 horsepower on the belt. The engine, built by Sintz-Wallin of Grand Rapids, was equipped to burn either kerosene or gasoline and had spark plug ignition. The tractor was chain drive with two speeds forward and one reverse speed. Only about 12 of these tractors were built from about 1910 to 1912.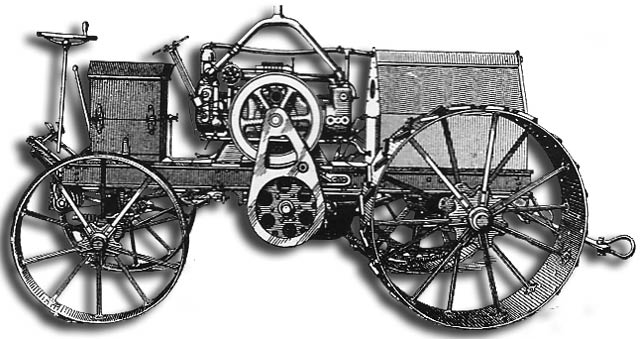 Over the next couple years Huber tried a few other similar two-cylinder engine models, one rated at 17-19, 12-20 and 13-22. Then in 1912 the company introduced the 15-30 which is similar in design to the 13-22, but with a 7" by 8" two-cylinder Sintz-Wallin Engine that was rated as a four plow tractor. About 150 of the 15-30s were sold with the first in the fall of 1912 and the last in July of 1916.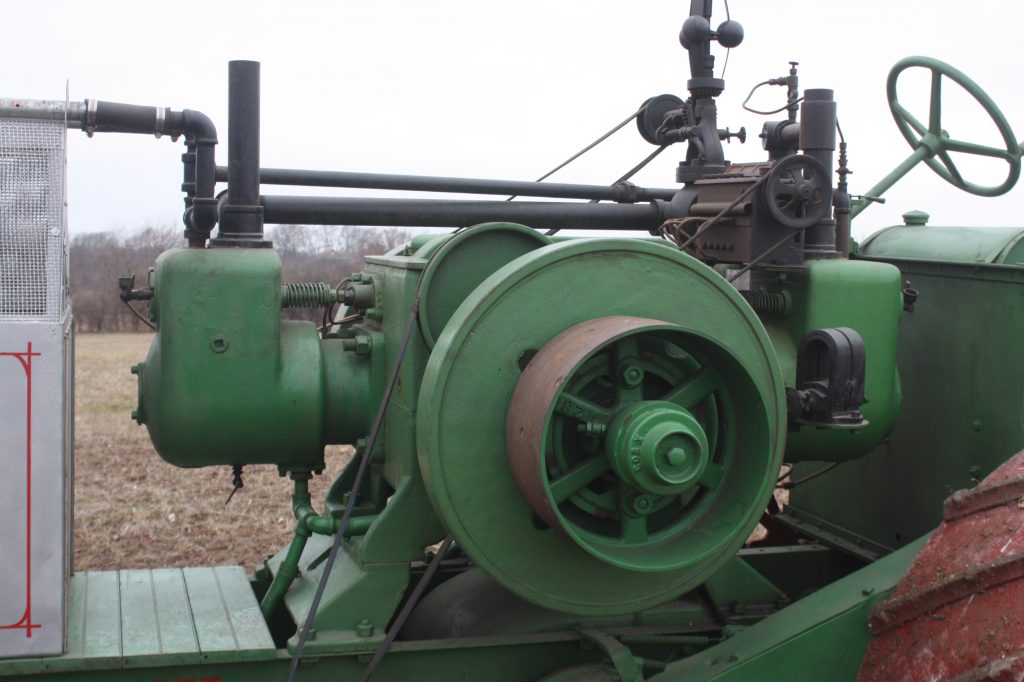 This 1916 model belongs to Mary Ehlerling and was restored by her late husband Dan. Dan Ehlerdling was a lifelong farmer who had a passion for antique tractors and agricultural history. Dan was known across many collector's circles as an expert on Pre-30 tractors. The 15-30 Huber was just one of several unique tractors and unusual trucks he collected. Dan travelled across the country in search of tractor parts, finding and digging through old iron piles and ending up with all kinds of steel wheels, early engine parts and rare tractor parts.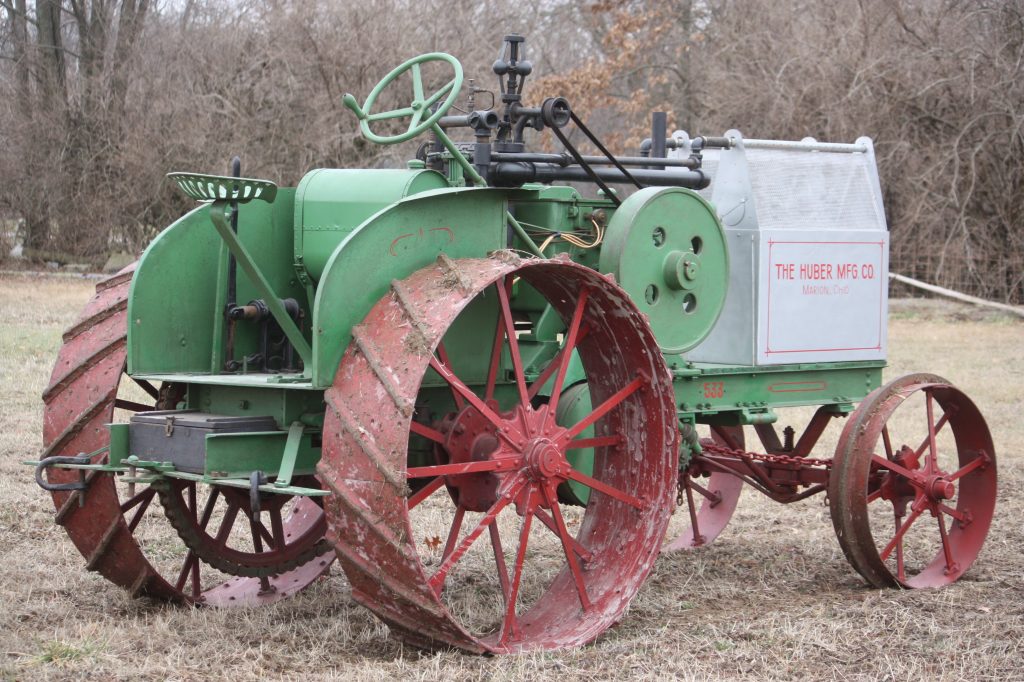 Dan's 15-3 Huber was originally sold to W. B. Petty of Hot Springs, South Dakota on April 21, 1916. The tractor was in pieces with many parts missing when Dan purchased it from Mel Reints of Gilette Wyoming in 1991. He started the restoration that same year and had to make several of the engine components.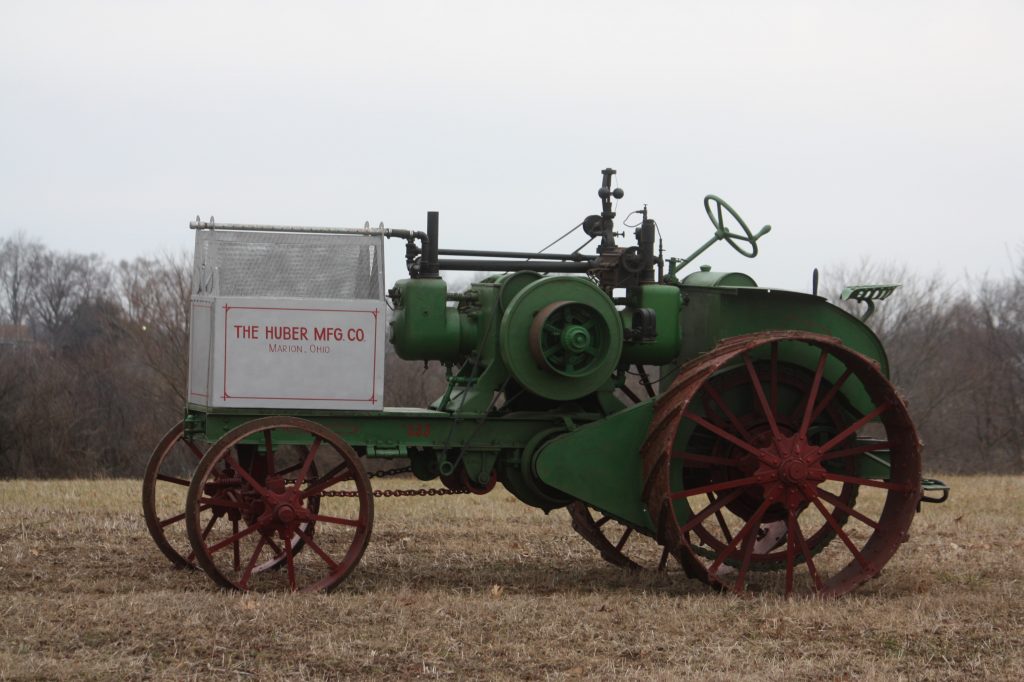 As Dan stated in a 1995 Antique Power article, "I worked on it a little at a time until 1995," said Dan. "The Marion County club was featuring Huber at their show that June and they wanted an old Huber to be there. I got busy in the winter of '95 and got it in one piece for the show."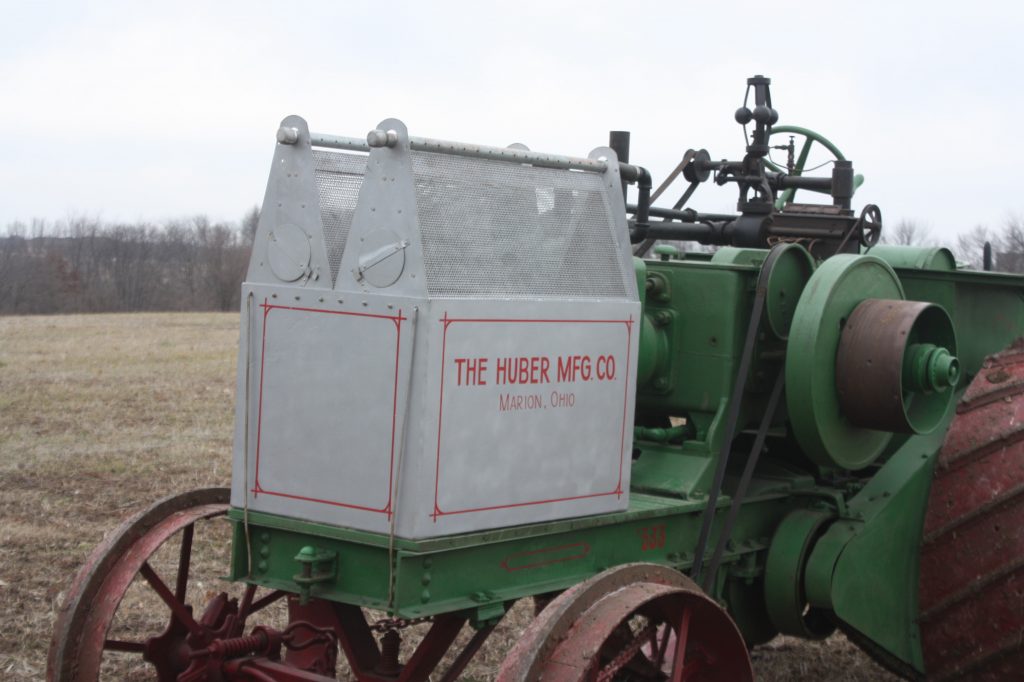 Dan traveled to see Jim Erdle's tractor in New York, where he took measurements and made drawings for the pieces he was missing. As Dan said in 1995,
"I measured the rods and bearings to find out what their dimensions ought to be. I had some 30-60 Aultman-Taylor rods that were similar, so I shortened them to match the Huber rods. I used Aultman-Taylor pistons, too. I also found suitable rod bearings in a Bessemer oil field engine."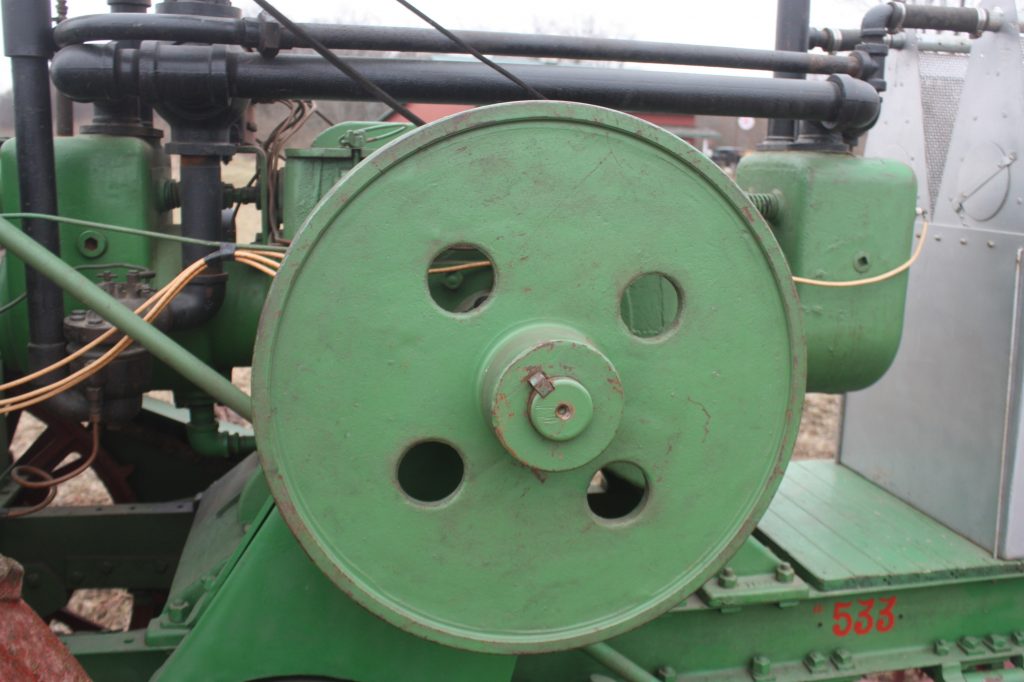 Dan continued, "The cam gear turned out to be a standard item that I bought off the shelf from a gear company. I fabricated the missing manifolds. Various parts came from here and there. There were lots of small parts…oiler brackets and water jackets and so on…that I had to make."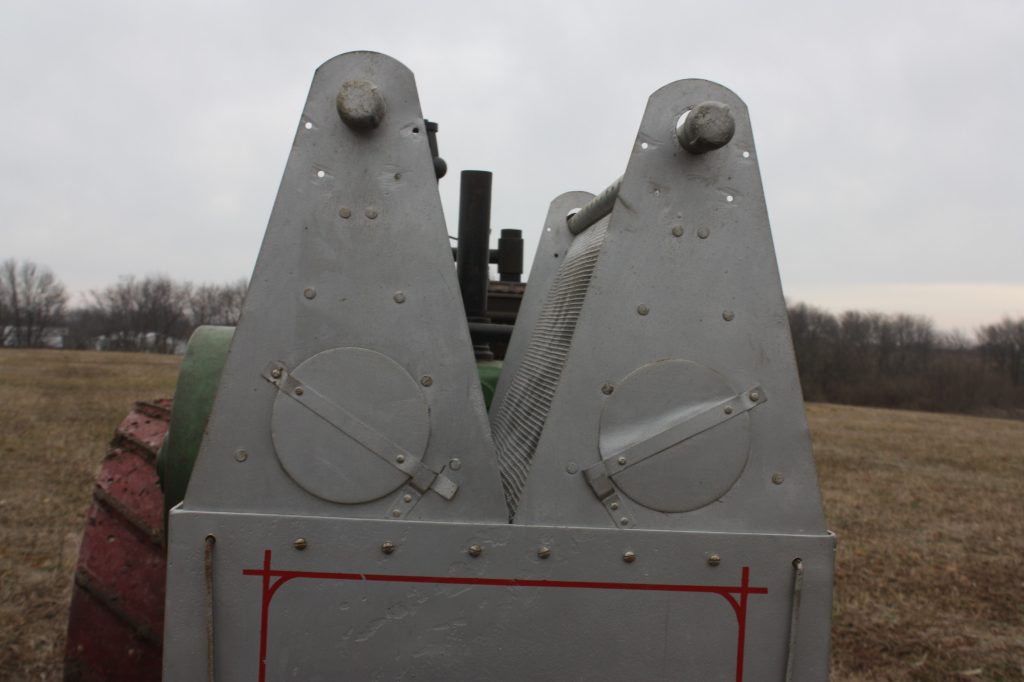 Dan was able to get his 15-30 tractor painted and assembled before the 1995 Huber Show in Marion, Ohio. Dan kept the tractor at his home in Port William, Ohio for several years before putting it on display at the Huber Museum in Marion, Ohio where it has been for nearly 20 years.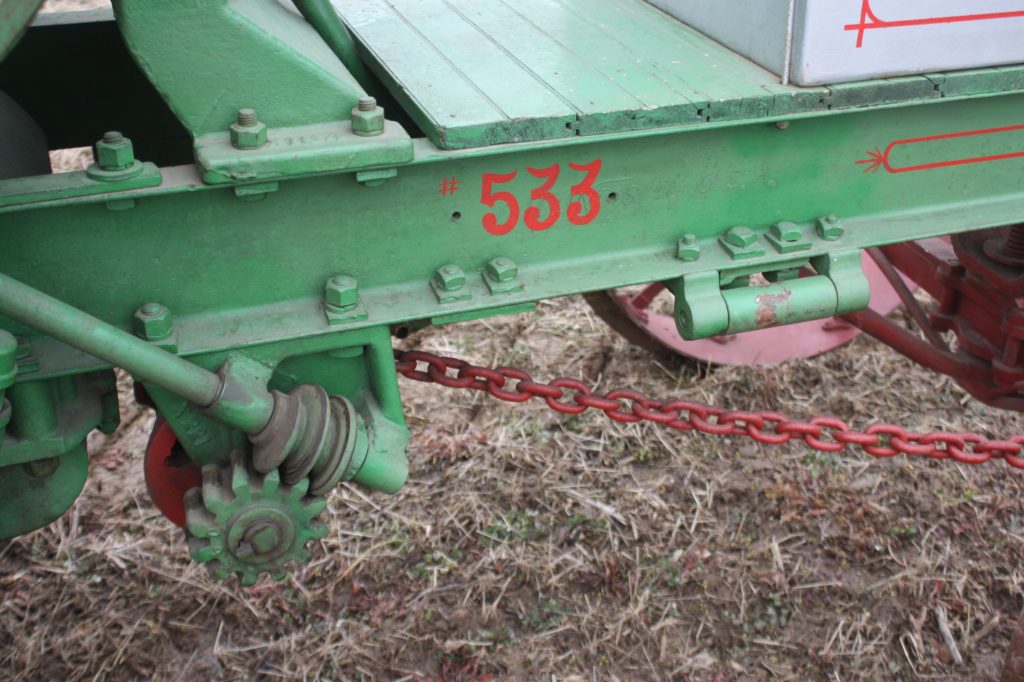 Sadly Dan passed away in a farming accident in October 2009 at the age of 59. Dan's Huber survives as a piece of his legacy and a great achievement that will hopefully find a new owner who will enjoy it as much as Dan did collecting and restoring it.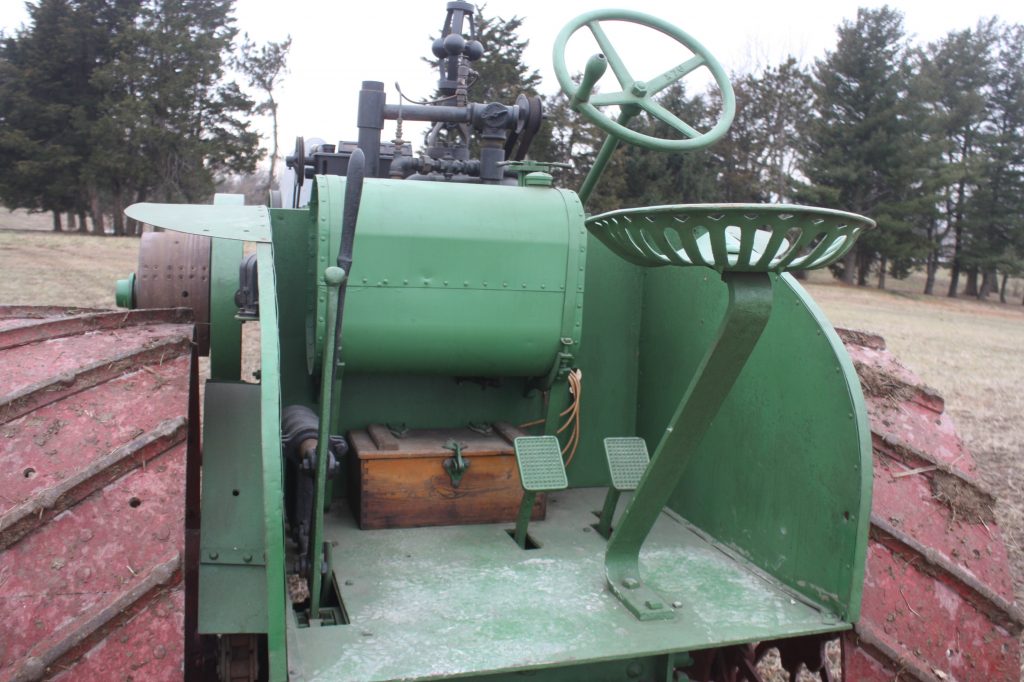 For more information about Dan's 15-30 Huber tractor and more about the 2021 Annual Pre-30 Auction visit, https://www.aumannvintagepower.com/
Story by Dan Boomgarden – March, 2021.
Follow this link, https://classictractorstv.com/the-huber-farm-tractor/ to read the 1995 Antique Power Article.