September 19, 2020
International 1066 Tractor Sells For Record Price!
This International Harvester 1066 sold on the Jerry Everitt Tractorland 65 Year Tractor Collection Auction.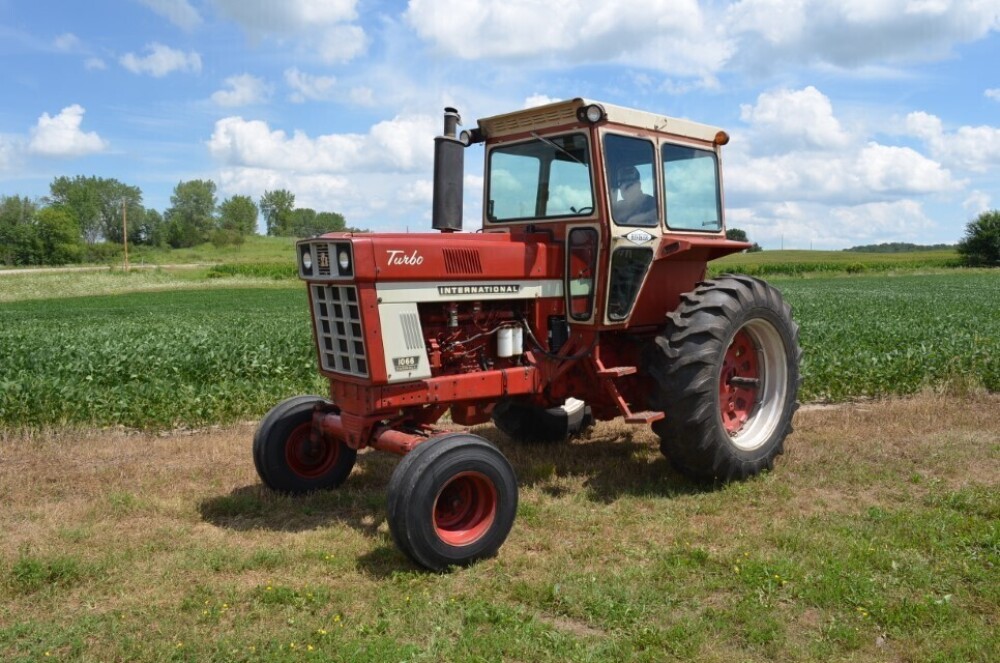 But what's so unique about this tractor? It might have something to do with it's serial number. A prize for many classic tractor collectors is owning the first tractor produced for a particular model. This International Harvester 1066 is the first one built by the company.
This tractors also has the benefit of being in great all original condition with 2,993 original hours.
A recent trend in the classic tractor community is original paint tractors. For years the trend was to strip down a tractor, rebuild it and repaint it to like new condition. In the past few years collectors are instead doing mechanical restorations while leaving the tractor in as much original condition as possible. This results in unrestored or "original" tractors sometimes bringing more money at auctions then the same tractor in "restored" condition.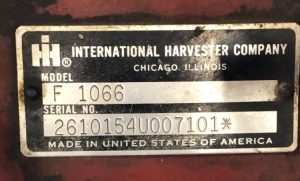 As of September 9, 2020, the bid on this International 1066 sits at $60,000 US dollars with a little over 3 days left on the auction. This price tag of $60,000 has already broke the world record for highest price International 1066 tractor, but how much higher will it go?
The Jerry Everitt Tractorland 65 Year Tractor Collection is an Online Only Auction with items located in Strawberry Point, Iowa. The auctions are ending over September 22, 23, and 24 with auctions starting to close at 6pm Central Time. This auction includes everything from a steam traction engine to rubber tired tractors, implements and hundreds of lots of parts!
Click HERE to see the tractor in the auction catalog or visit, http://aumannvintagepower.com/
The International Harvester 1066 was introduced in 1971 as part of the company's 66 series tractors. Over 54,000 of the model were built during its production run which ended in 1976. The tractor is powered by an International Harvester, 6-cylinder, 414 cubic-inch, diesel engine that can do 105 horsepower on the drawbar and 125 horsepower on the power take-off.
A new 1066 back in 1976 would have cost you $21,100 US dollars or about $97,900 in 2020 US dollars.