February 17, 2021
OPEN HOUSE April 10 – Aumann Vintage Power 2021 Pre-30 Auction
You can preview many of the items when you attend the OPEN HOUSE on April 10, 2021 in Nokomis, IL.
The Pre-30 Auction was started in 2017 by Aumann Vintage Power. Kurt Aumann, auctioneer and owner of Aumann Auctions Inc., saw the need for a stand alone event to promote and showcase early pieces from our agricultural past. It's been a success from the beginning, filling a need in the hobby for collectors to sell and buy Pre-1930s pieces.
There's always a wide variety of items at the event from big prairie tractors like last years 1913 International Harvester Mogul Junior Tractor, early bass cars like the 1911 Elmore Model 25 Touring, early steam engines, gas tractors, early gas engine, memorabilia and signs.
For 2021 Aumann Vintage Power has another great lineup. Some of the pieces include a 1912 International Harvester 20 Horsepower Type D Titan. This tractor was originally exported to Australia where it stayed for over 100 years before being shipped back to the United States for the 2021 Pre-30 Auction. Very few of these 20 Horsepower Type D Titans were built with fewer than 6 still known to exist.
Another Early tractor includes a completely restored Big 4 Thirty. Few of these Big 4 thirty tractors survived, either traded in for smaller modern models or dismantled during the World War 2 scrap drives. For many years there were only about 20 complete Big 4 Thirty tractors that survived. At one time it was thought there was more rolling chassis than complete existing tractors. That is until more recently when a group of collectors decided to build more.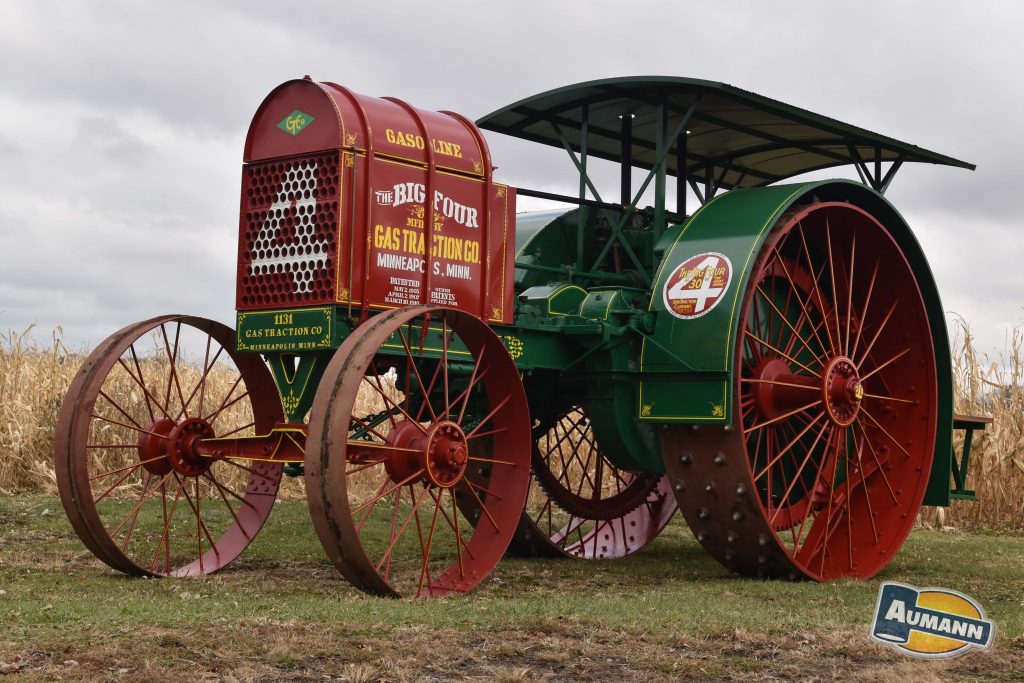 Al Serverson of Blooming Prairie, Minnesota was one of these collectors. Al had always wanted to own a Big 4 Thirty, but obtaining a complete running model wasn't possible. When he had the chance to buy the remains of one in 2009 he jumped at the opportunity.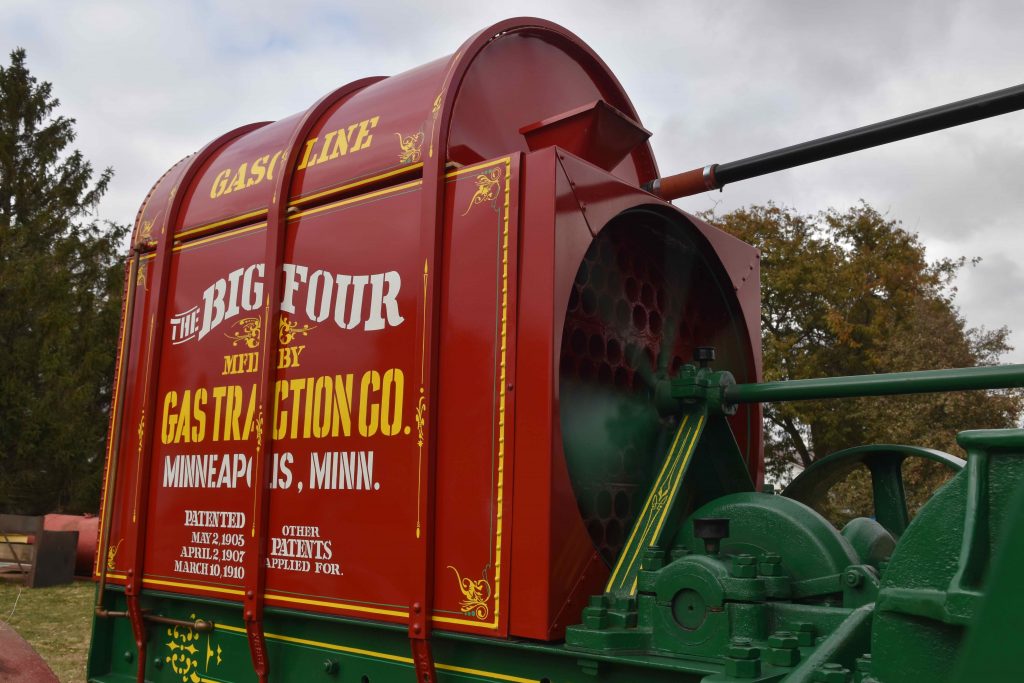 Al purchased a Big 4 Thirty parts tractor from the estate of Morris Blomgren in Siren, Wisconsin. Morris passed away on November 1, 2009 at age 92. He was a long-established collector of all kinds of antique machinery and had amassed quite a collection.
Since no parts for these Big 4 Thirty tractors remain, Al had a big task ahead of him building an entire engine assembly and transmission from nothing. Al personally put together not just one, but two Big 4 Thirty tractors at his shop in Blooming Prairie, Minnesota.  In the end Alan helped to assemble five complete Big 4 Thirty engines.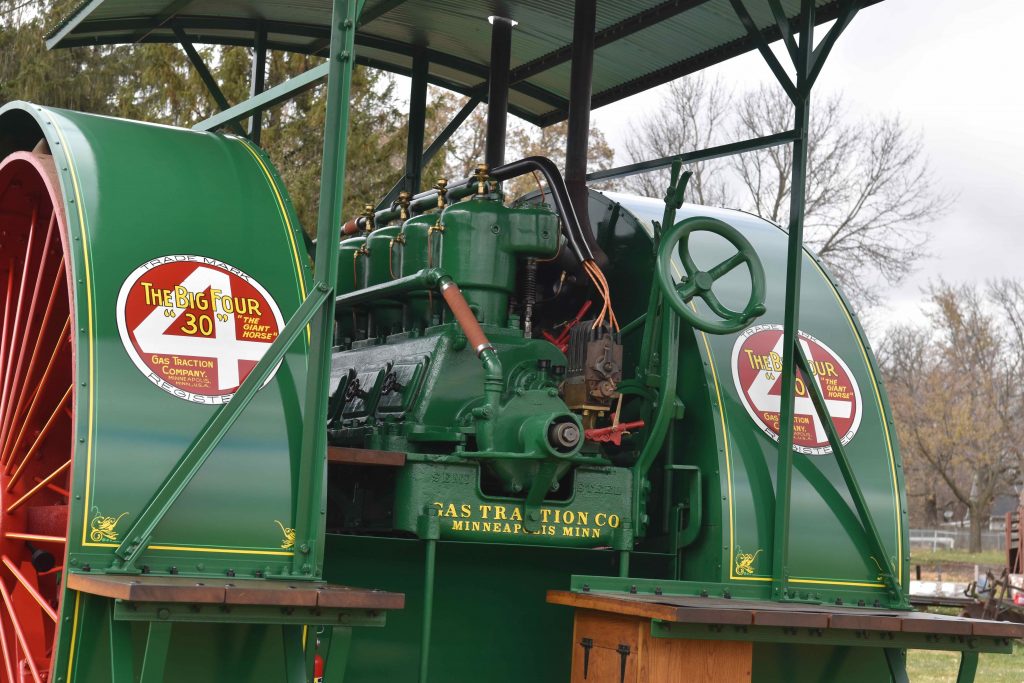 The finished Blomgren Big 4 tractor is an amazing site. When you walk up to it, the first thing you notice is the scale and its tall rear wheels some 8 feet, 3 inches in height.
It's a fantastic restoration with Al's attention to detail and craftsmanship shown throughout. It's hard to believe that the engine and transmission are all brand new. If you didn't know it you'd swear it was all original.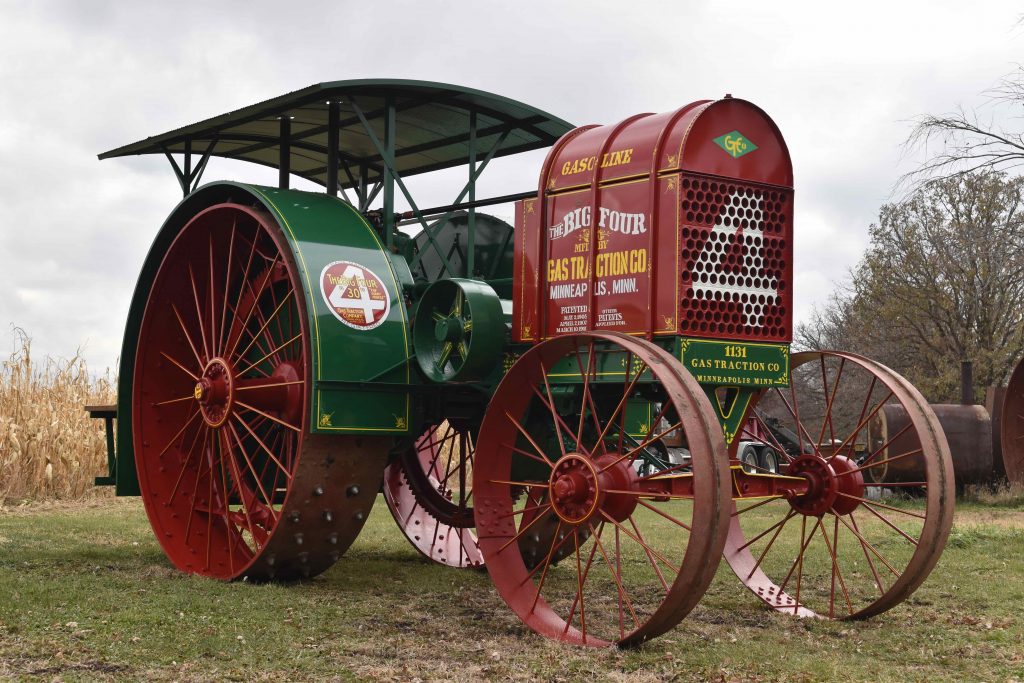 In 2021 Al decided to part with the Blomgren Big 4 Thirty. The tractor will be sold on the Aumann Vintage Power Pre-30 Auction on April 24, 2021 in Nokomis, Illinois. It is only the second time a Big 4 Thirty tractor has sold at auction in the past thirty years.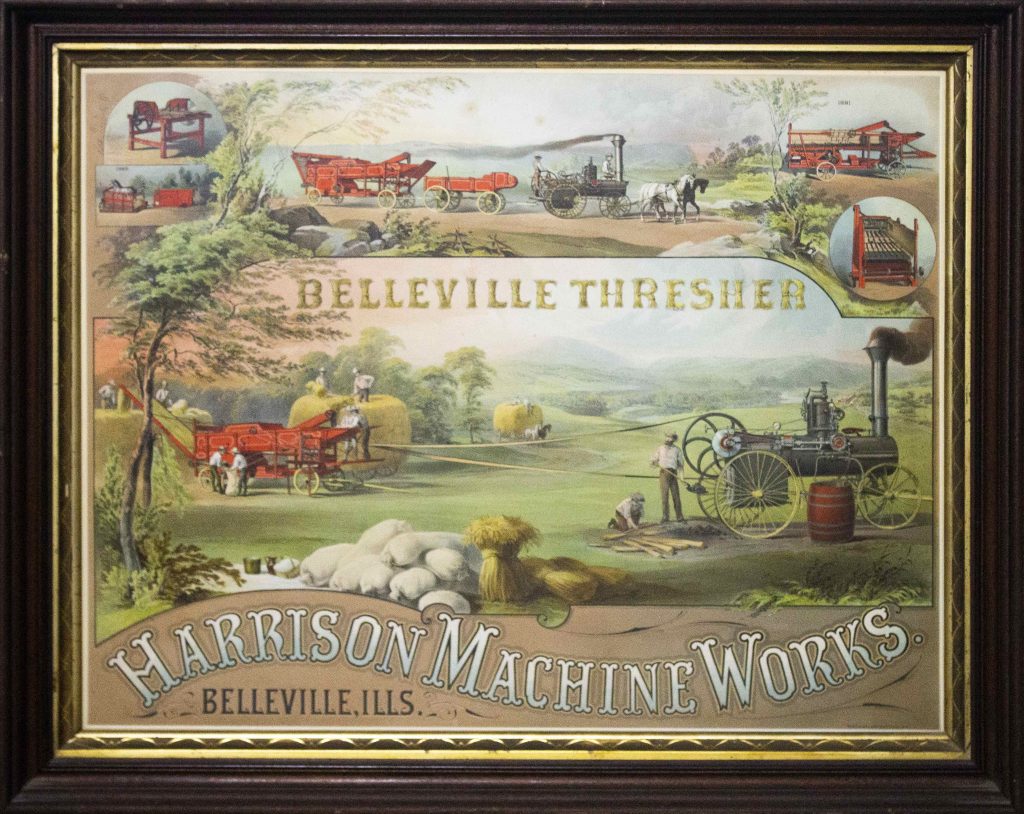 The auction also includes early gasoline engines, tractor parts, engine parts, early technology items, farm implements, early literature, vintage signs, lithograph prints and more!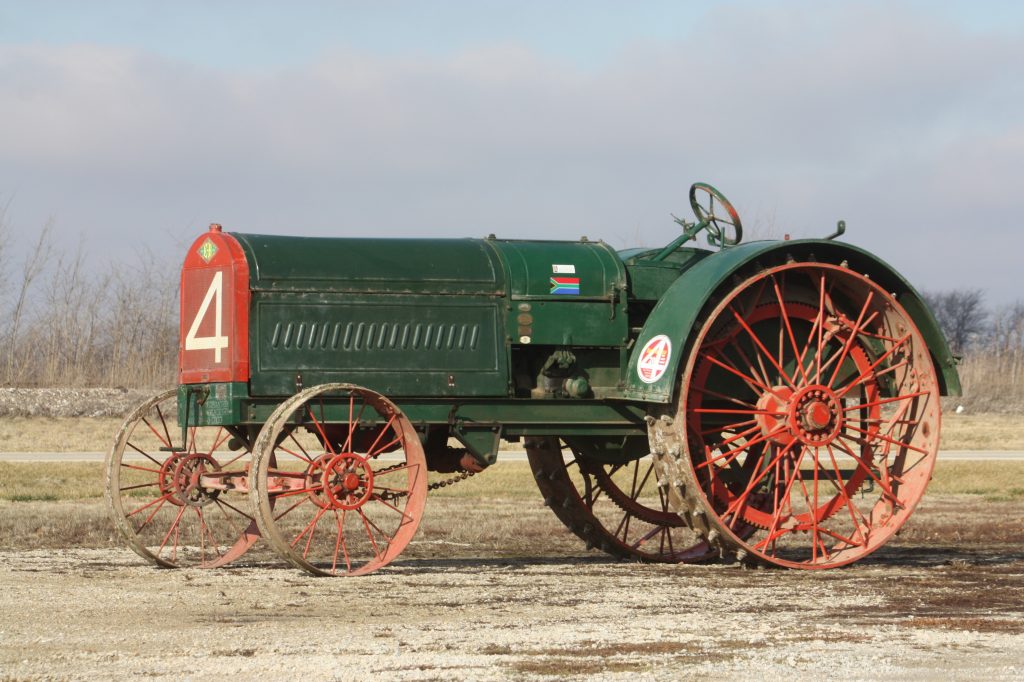 For more information about the 2021 Pre-30 Auction visit, https://www.aumannvintagepower.com/