November 23, 2020
Do You Know Your Massey Ferguson Tractors?
Visit AumannVintagePower.com today to see more classic tractors like these.
Do you know the difference between a Massey Ferguson 97 and 98? They may look like Massey tractors, but they aren't exactly what they seem.
The Massey Ferguson 98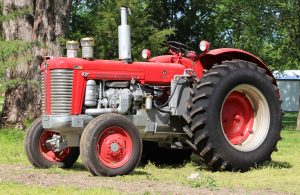 The 98 is essentially the same tractor as the Oliver 990 with different hood and grill. Starting about 1960 the Massey Ferguson 98 was built by Minneapolis-Moline at the plant in Minneapolis, Minnesota.
The Massey 98 is powered by a 213 cubic-inch 3-cylinder Detroit Diesel that can do 61 horsepower on the drawbar and 85 horsepower on the PTO.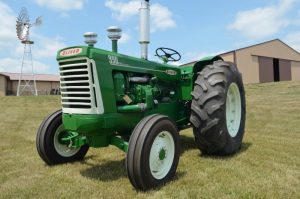 Back in 1962 this tractor would have cost you about $8,188 US dollars or about $70,568 US dollars today.
The Massey Ferguson 98 in the video below has the original 3-cylinder diesel engine and has been recently restored.
Listen to the unique sound of the 3-cylinder Detroit Diesel Engine in this Oliver 990 .
The Massey Ferguson 97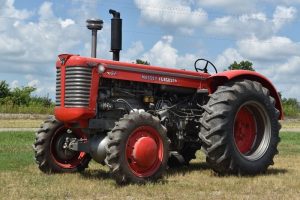 The Massey Ferguson 97 was based off the Minneapolis-Moline G705 (2WD) and G706 (4WD). These tractors were built by Minneapolis-Moline from 1962 to 1965. They are powered by a Minneapolis-Moline, 504 cubic-inch, 6-cylinder Diesel or LP Gas Engine that's rated at 108HP.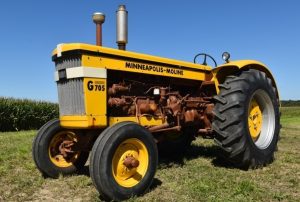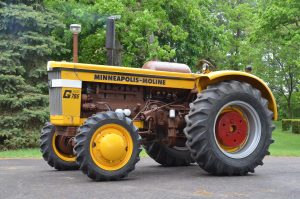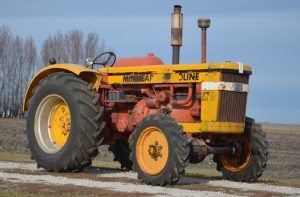 Classic Tractor Fever did a story on a unique Minneapolis-Moline G706 still in remarkably original condition. This tractor was colored orange as part of a special promotion by the company. Eric Ziel, a classic tractor collector and historian shares the history on this piece from our agricultural past. (Watch the video below.)
The Massey Ferguson 97 in the video below has the optional front wheel assist. In the 1960s most farmers didn't want and didn't see the advantage to having a full four wheel drive tractor.
Which tractor would you rather have? Which engine do you prefer, the 3-cylinder Detroit diesel or the Minneapolis-Moline built, 6-cylinder engine? Tell us what you think in the comments.
Story by Dan Boomgarden