September 28, 2020
What's A Jayhawk Hay Stacker?
Do recognize this contraption used to move hay?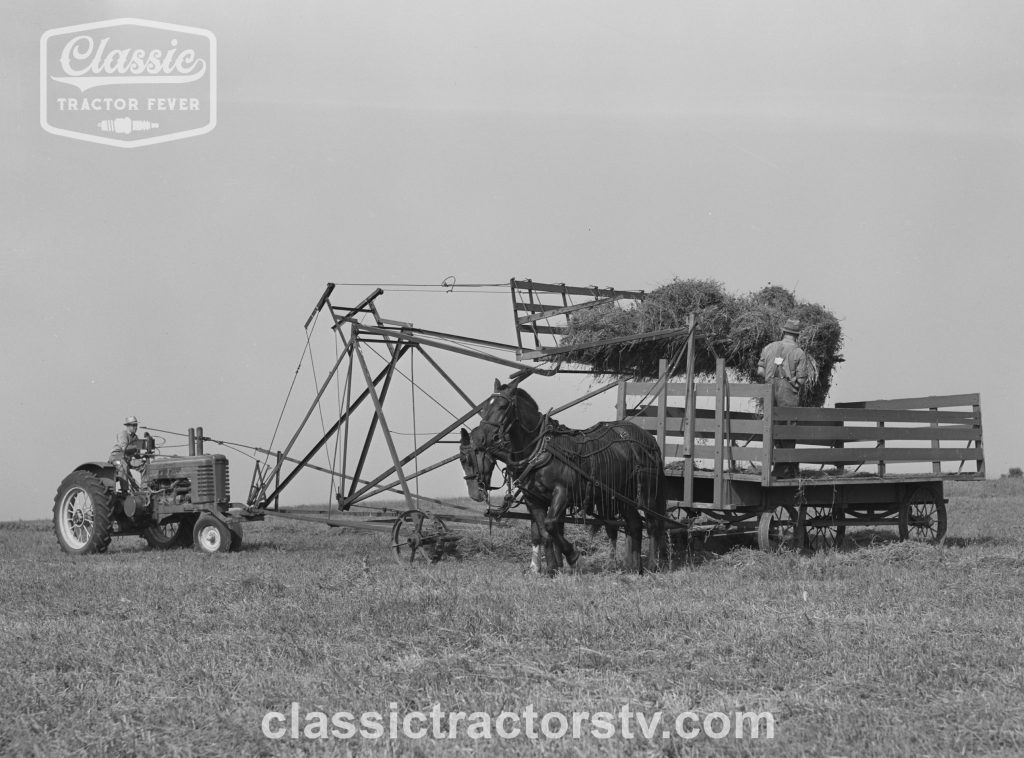 These photos from 1939 show a John Deere tractor using a Jayhawk hay stacker. These stackers were manufactured by The Wyatt Manufacturing Company of Salina, Kansas. Wyatt built and sold its first hay stacker around 1903 which was powered and drove by a team of four horses and was capable of lifting 700 pounds.
For decades hay stackers were needed equipment on any farm growing hay. Before mechanical balers, hay was cut then mounded in large piles for storage.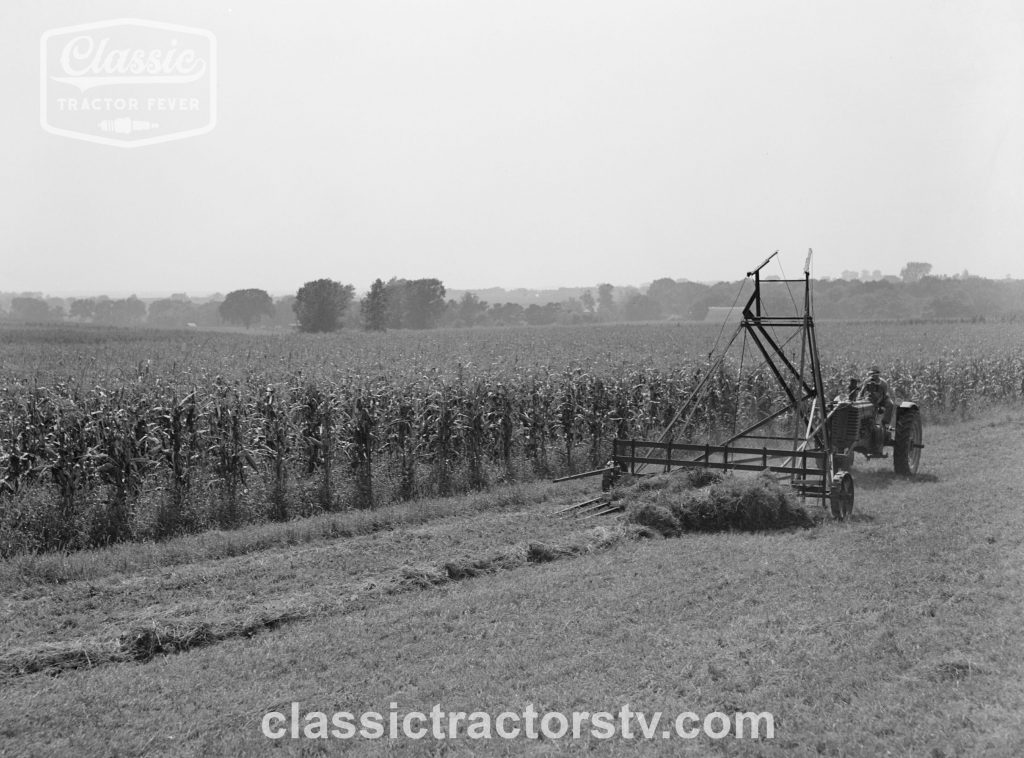 The Jayhawk in these photos is probably an improved model or a horse drawn model retrofitted for a tractor. The John Deere Model A in this photograph must be almost new from the dealership. In 1939 John Deere made improvements to the A including changing the sheet metal from the "unstlyed" to "styled" models like the one pictured.
Tractors like this Model A were purchased using funding from Farm Security Administration (FSA) program. These photographs are part of the Farm Security Administration/Office of War Information Photograph Collection which created a pictorial history of American life from 1935 to 1944.
These photos are from September 1939 at the Kimberley Farm in Jasper County, Iowa.
The photographer is Arthur Rothstein (1915-1985).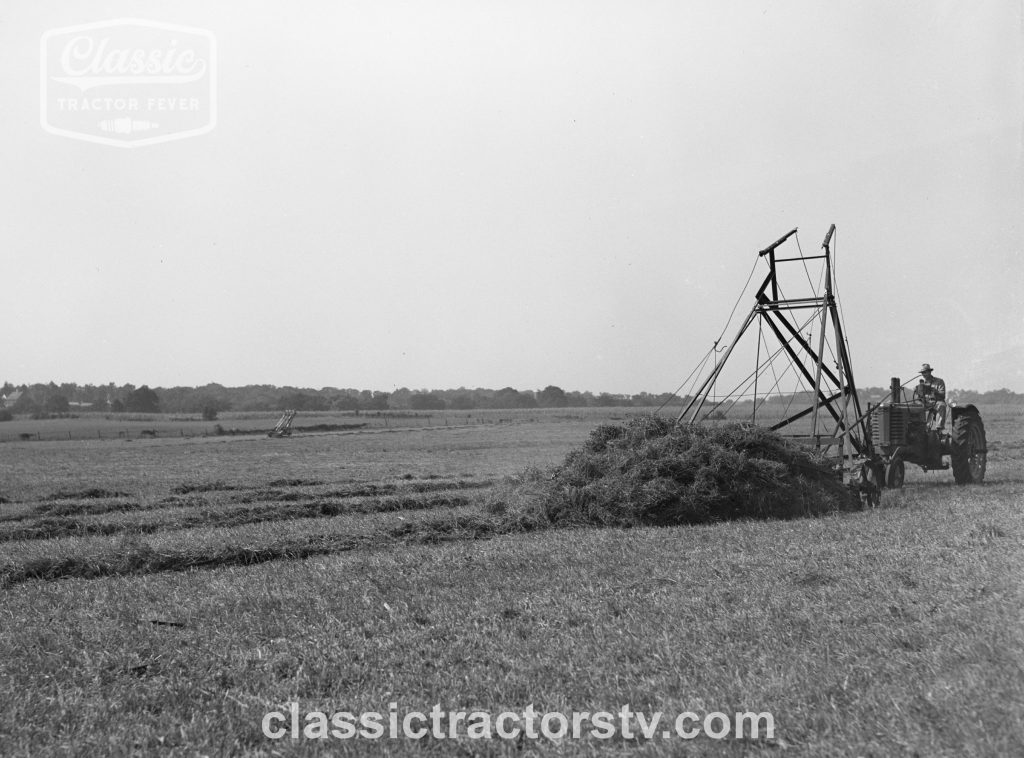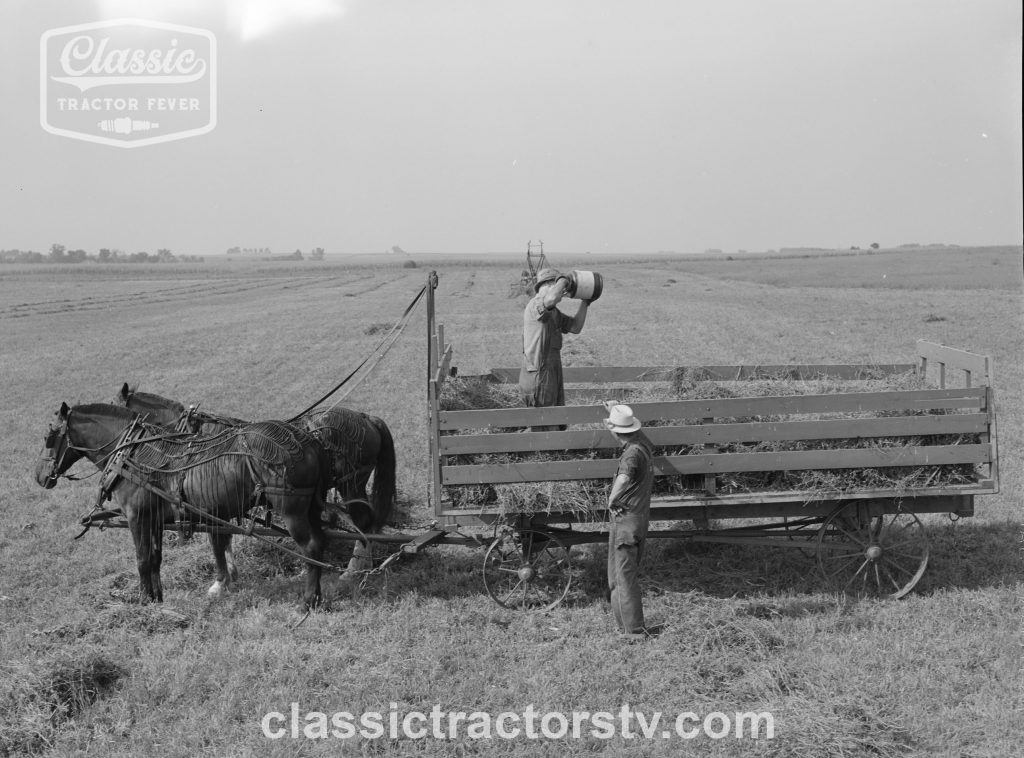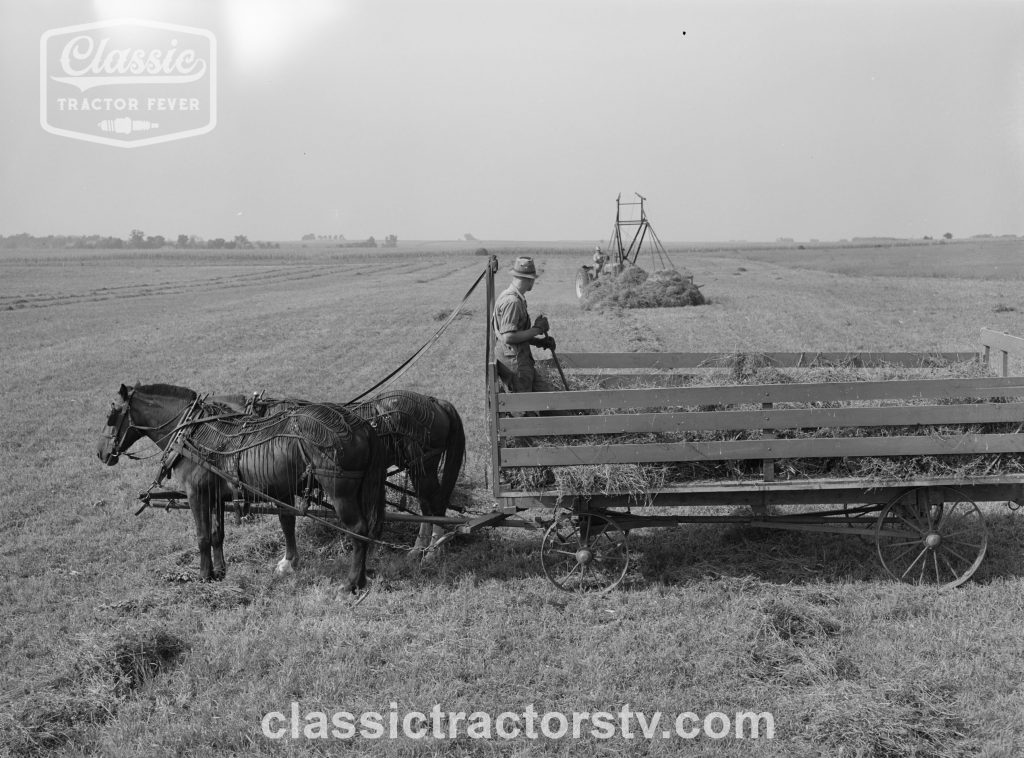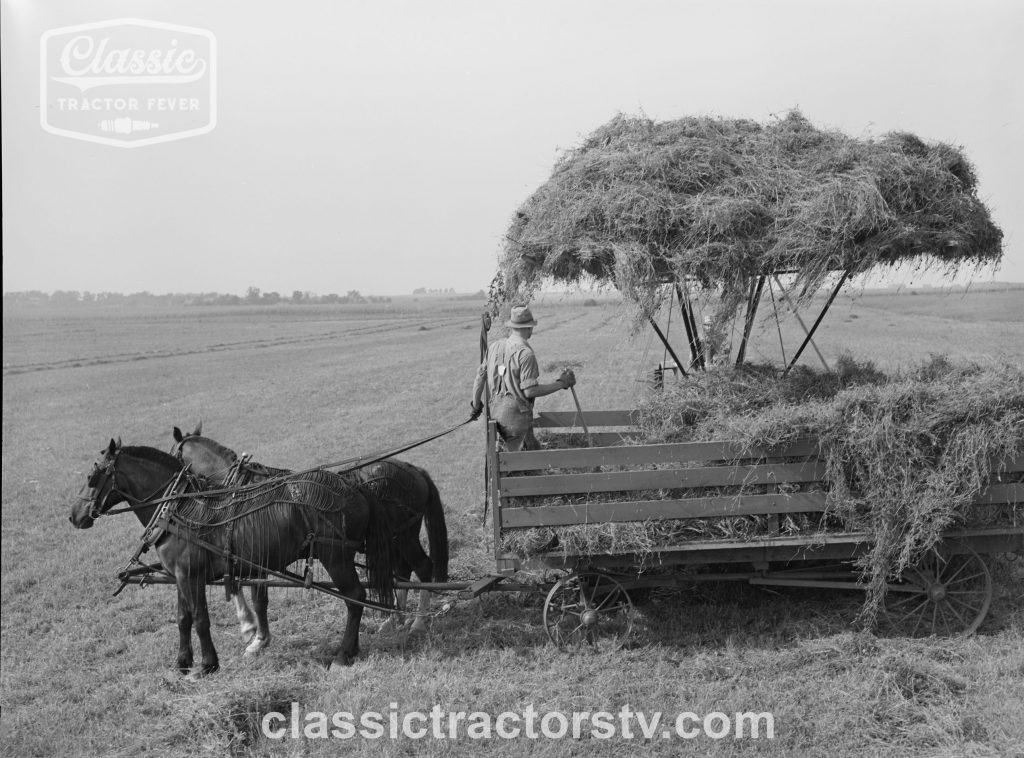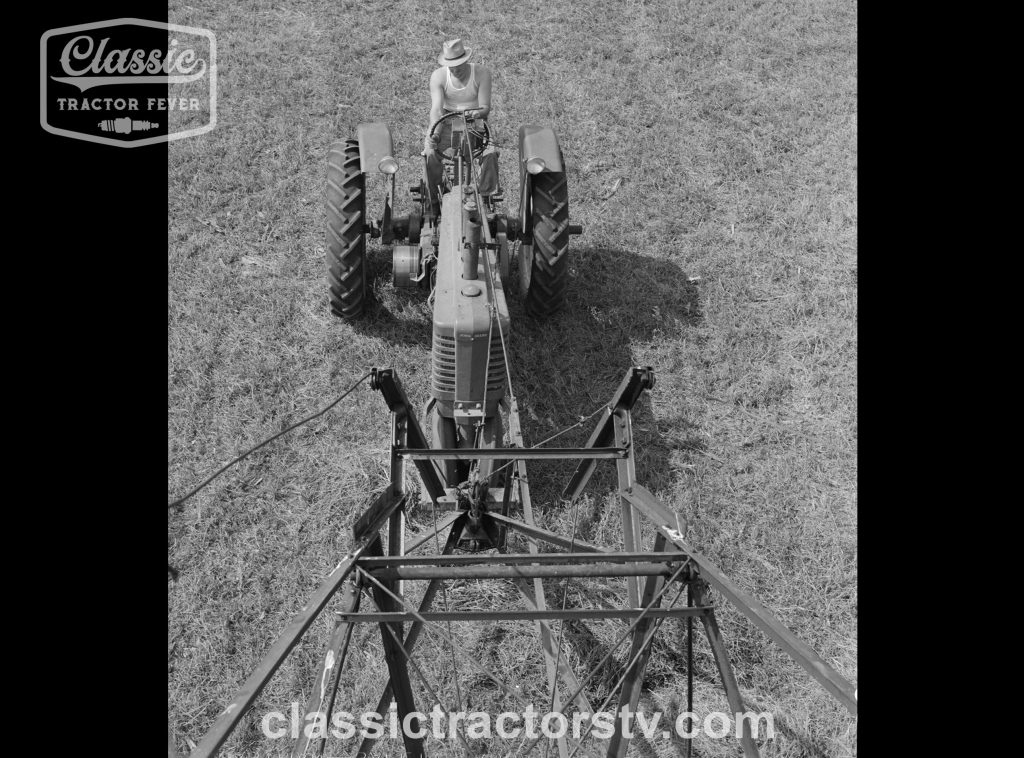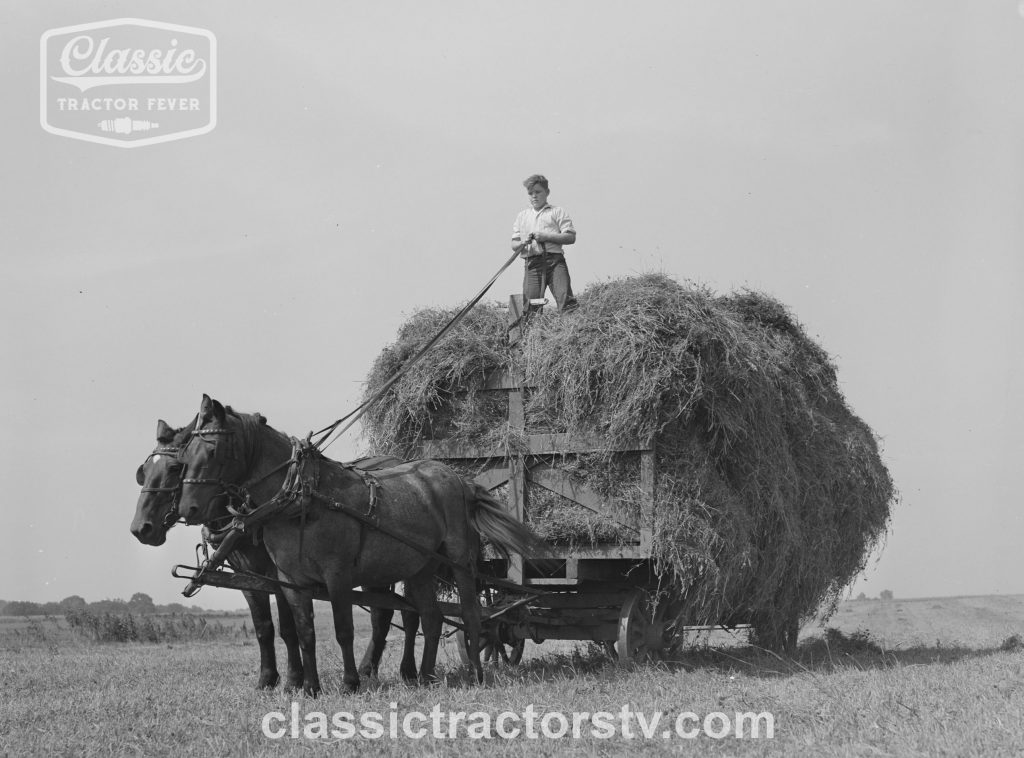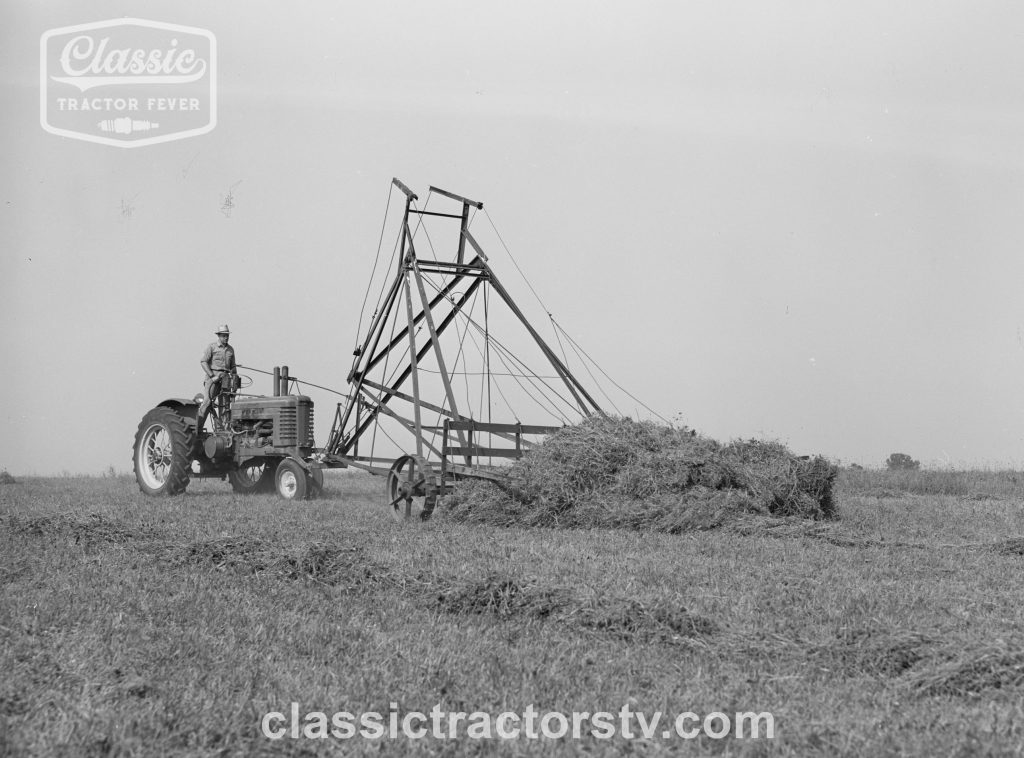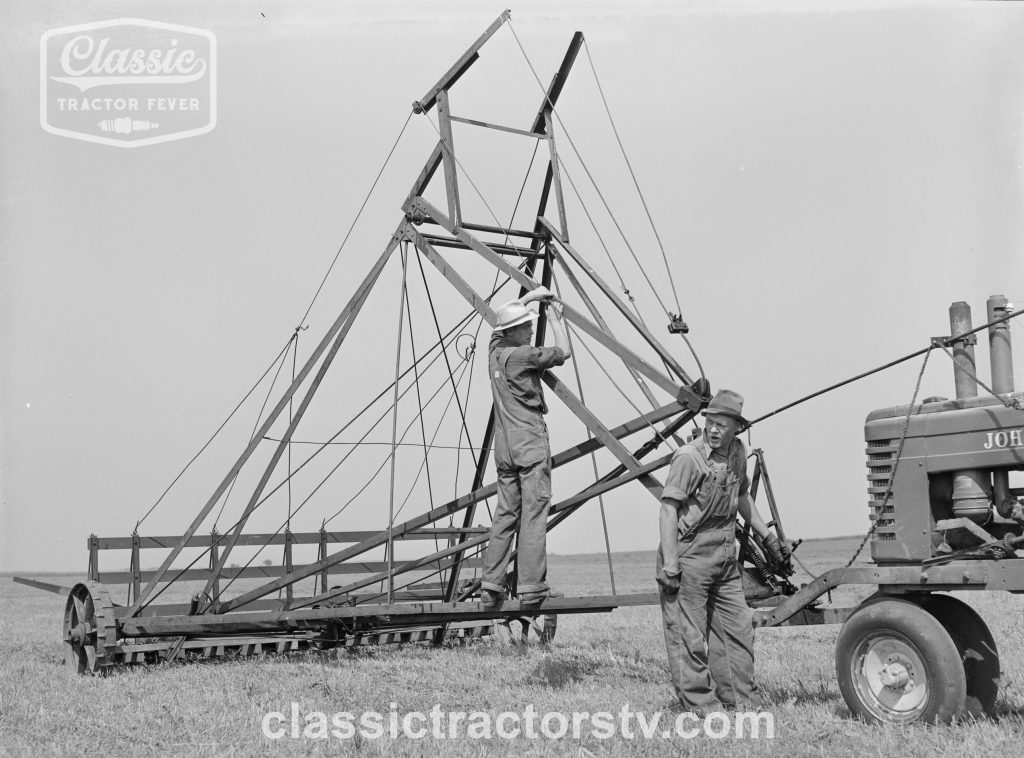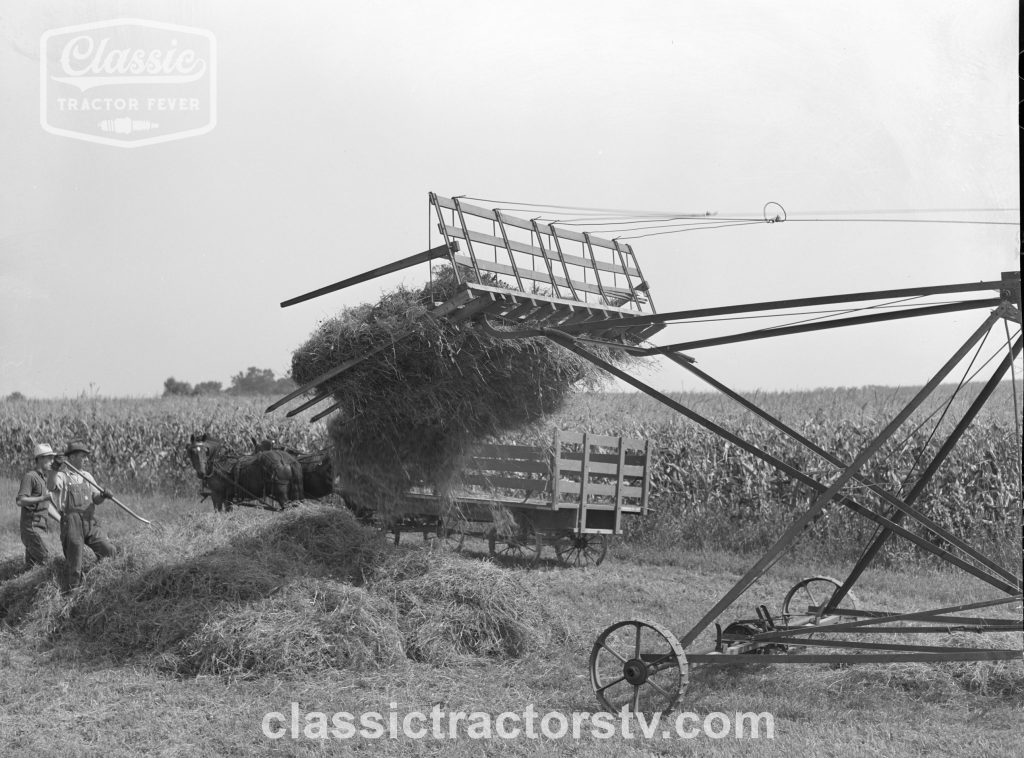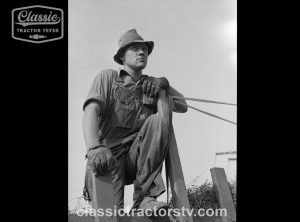 .